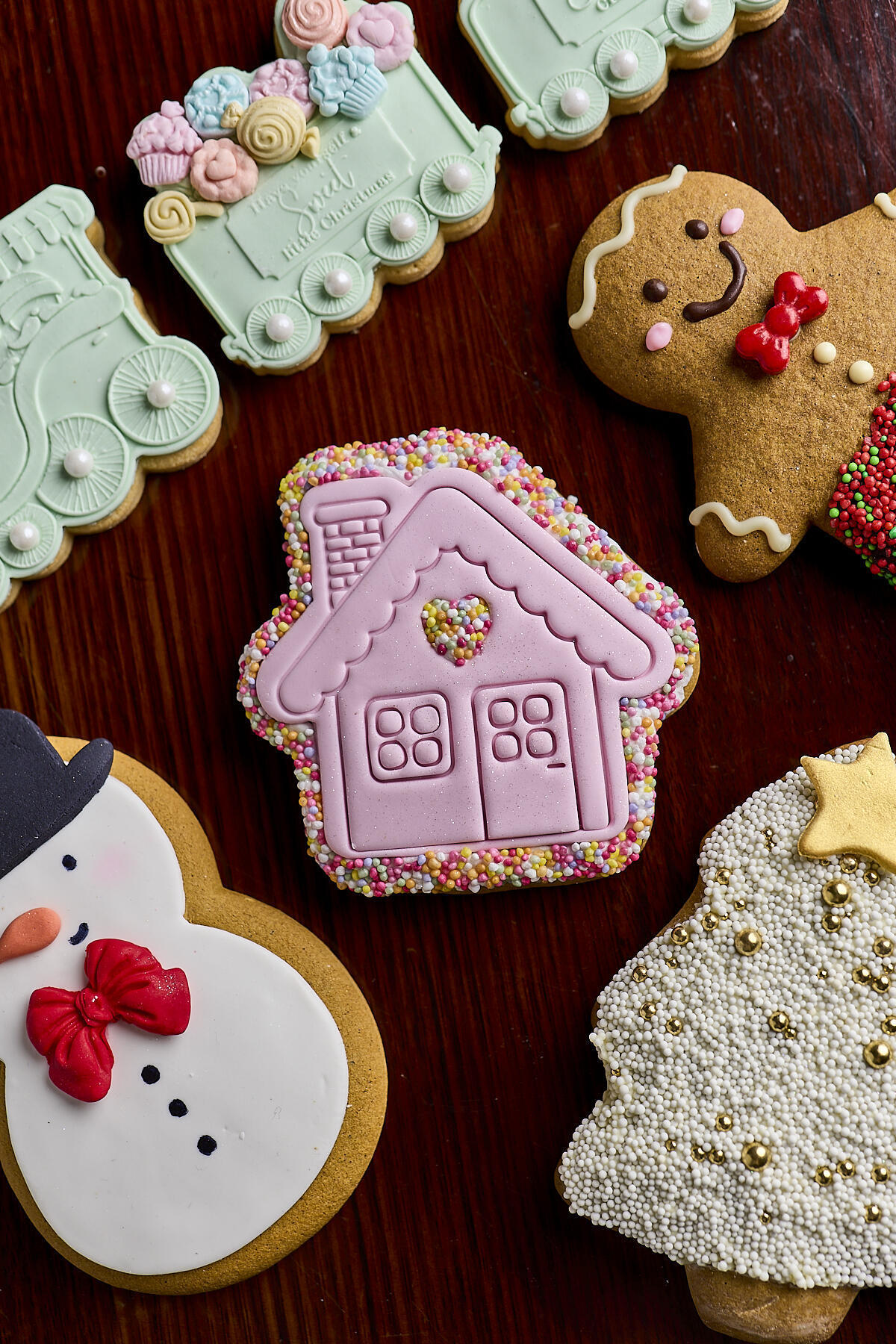 The holiday season is upon us, and at Brunetti Classico in Carlton, Melbourne, we are thrilled to take you on a closer exploration of our enchanting gingerbread range. Gingerbread, with its aromatic spices and timeless charm, holds a special place in our hearts. Let's delve into the world of gingerbread at Brunetti Classico and uncover the magic behind these beloved treats.
Gingerbread Houses: A Delicious Canvas of Creativity Crafting Memories, One House at a Time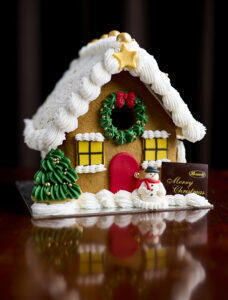 Our gingerbread houses are more than just delicious treats; they're a canvas for creativity. Each house is carefully crafted with love and adorned with intricate details. Here's what you can expect:
Classic Gingerbread House: The traditional gingerbread house is a delightful piece of edible architecture. It's beautifully baked and ready for you to add your personal touch with icing and decorations. Perfect for family projects or a show-stopping centrepiece.
Gingerbread House Cookies: For a bite-sized treat that still captures the essence of a gingerbread house, our gingerbread house cookies are the way to go. They're decorated with care and make for fantastic party favors or sweet indulgences.
Gingerbread Men: The Classic Holiday Characters Fun, Delicious, and Irresistible Gingerbread men have been a staple of the holiday season for generations. At Brunetti Classico, we've taken this classic to a whole new level:
Gingerbread Man Cookies: These delightful gingerbread man cookies are perfect for sharing or savouring all by yourself. They're adorned with icing to capture the essence of the beloved character.
Gingerbread Trees: A Whimsical Addition Delight in Festive Decor. Our gingerbread tree is a whimsical addition to your holiday table. Adorned with festive decorations, it's not just a treat for the taste buds but a feast for the eyes. The spiced gingerbread pairs perfectly with the sweet decorations, making it an irresistible holiday delight.
Why Choose Brunetti Classico's Gingerbread Range?
The magic of our gingerbread range lies in the attention to detail and the use of high-quality ingredients. We understand the importance of tradition and nostalgia during the holiday season, and that's why we put so much care into each gingerbread creation.
Whether you're building your own gingerbread house, sharing gingerbread men with loved ones, or savoring a gingerbread tree, you're experiencing the essence of the season at Brunetti Classico. Our gingerbread treats are perfect for gifting, decorating, or simply indulging in the comforting flavors of the holidays.
As you prepare to celebrate this festive season, let Brunetti Classico's gingerbread range be a part of your traditions. Whether you're creating gingerbread masterpieces with loved ones or enjoying these delightful treats on your own, you'll find the magic of the season in every bite.