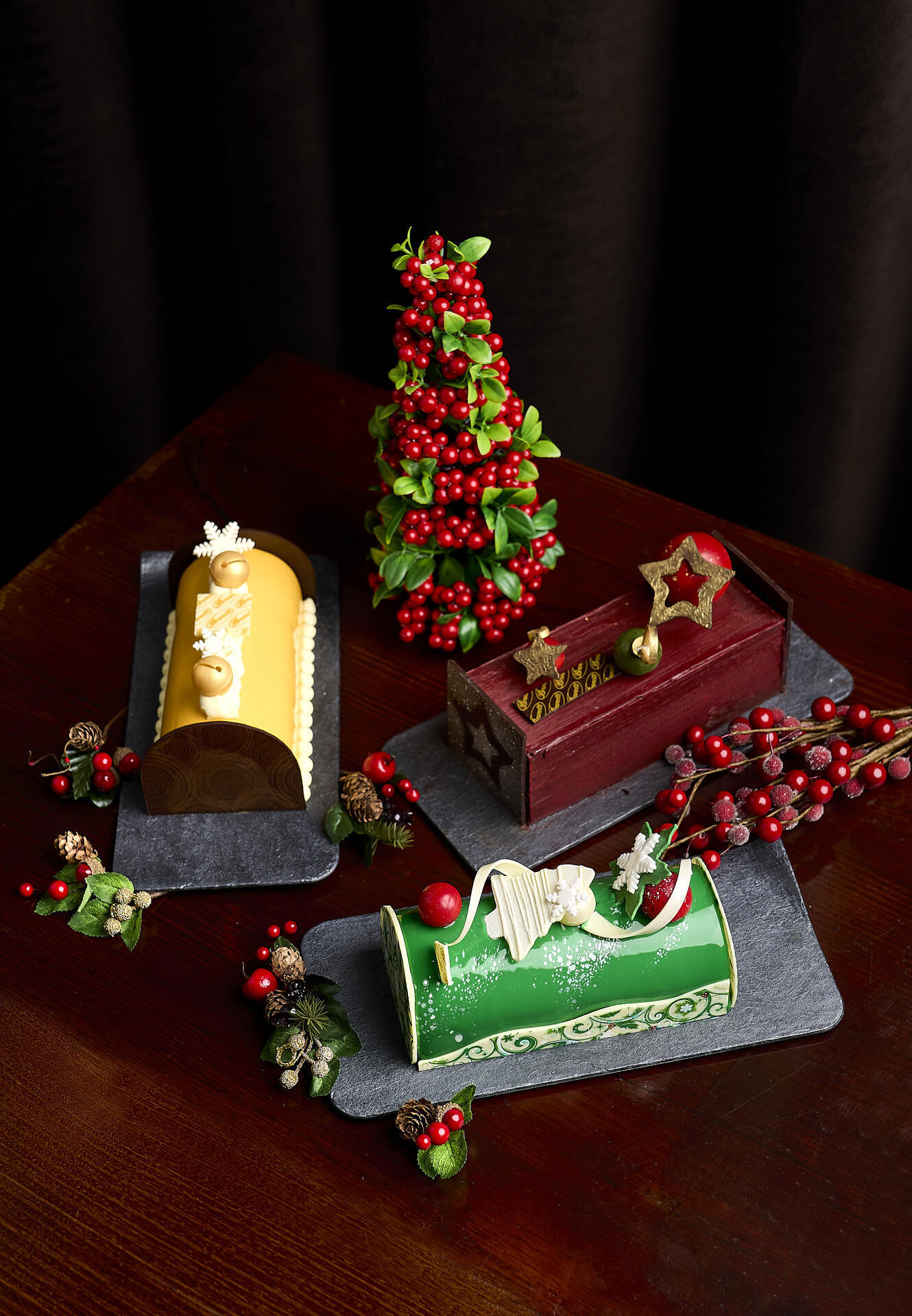 Introducing Our Irresistible Christmas Range at Brunetti Classico!
It's the most wonderful time of the year, and at Brunetti Classico in Carlton, Melbourne, we're excited to share our delectable Christmas range with you. From November 1st, our shelves will be adorned with a variety of festive treats to make your holiday season extra special. Whether you're a fan of traditional Italian classics or modern crowd-pleasers, we've got something for everyone.
Gingerbread Delights: A Taste of Tradition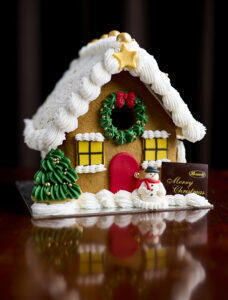 Kickstart your festive celebrations with a burst of holiday cheer! Every year Melbournians excitedly await the release of our Gingerbread houses, hand made in house they are a work of art, beautifully crafted and ready to adorn your holiday table.
Yule Logs: Three Flavors, One Delight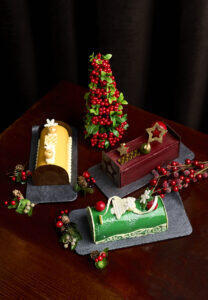 Indulge in the symphony of flavors offered by our yule logs. With choices like Biscoff, matcha, and chocolate, there's something for every palate. The Biscoff yule log is a spiced masterpiece featuring a luscious Biscoff mousse, citrus cremeaux, and a satisfying Biscoff crunch layer, all adorned with a light orange glaze and delicate white chocolate snowflakes. The traditional chocolate yule log offers a rich and decadent experience, while the matcha yule log is a green tea delight with a mango and passionfruit jelly layer, coconut and hazelnut crunch, and almond & coconut sponge, finished with a green glaze and white chocolate decorations.
Profiterole Tower Christmas Tree: A Showstopper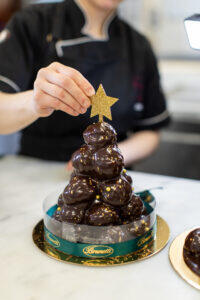 Be prepared to be wowed by our profiterole tower Christmas tree. This mesmerizing centrepiece is covered in rich dark chocolate and adorned with a chocolate star. Filled with delicate, cream-filled profiteroles, it's a feast for the eyes and the taste buds, sure to leave your guests in awe.
Italian Classics: A Taste of the Old Country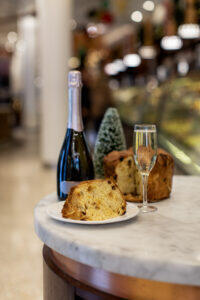 Celebrate the flavours of Italy with our timeless classics. Panettone, available in traditional, mini, and choc chip variations, is the embodiment of holiday spirit. The elegant pandoro graces your table with its soft, buttery texture. Don't miss out on the heartwarming charm of Buccellato, the spiced explosion of Panpepato, and the prosperity symbolized by Pangiallo.
Cookie Creations: Sweet Edible Art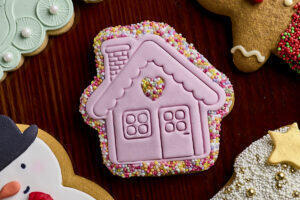 Our array of cookies is not only delicious but also perfect for decorating. The gingerbread tree, gingerbread man, and gingerbread house cookies provide the canvas for your edible winter wonderland. And for a whimsical touch, our 3-pack train cookie set is made with vanilla cookies and adorned with fondant, creating delightful treats that are as visually appealing as they are scrumptious.
Chocolates Galore: Sweet Holiday Memories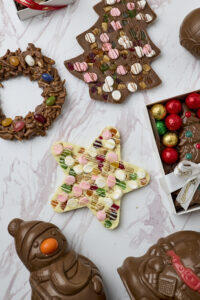 Christmas wouldn't be complete without a wide range of chocolates. Our selection includes chocolate Santas, baubles, pralines, truffles, and all-time favourites like rocky road and freckle products. These chocolate delights are bound to invoke sweet holiday memories.
Availability and Beyond
Please note that the availability of items in our Christmas range may vary between Brunetti Classico stores. Be sure to visit your nearest location to explore the specific offerings available to you.
Make Brunetti Classico Your Holiday Destination This holiday season, make Brunetti Classico your go-to destination for festive indulgence. Whether you're picking up a gingerbread house for a cozy night in, sending a gift of Italian classics to loved ones, or looking for the showstopping profiterole tower Christmas tree, we have the flavors of the season waiting for you.
So, mark your calendars for November 1st, and join us in celebrating the joy of Christmas with our exquisite range of treats. From the warmth of Italian traditions to the excitement of modern delights, there's something for everyone at Brunetti Classico this holiday season. Unwrap the magic, share the joy, and create cherished holiday memories with our delectable offerings.
Other posts you might like: