CUSTOMISED CAKES
Have a special occasion coming up and searching for the best custom cakes in Melbourne? Brunetti Classico has been a popular cake shop and patisserie amongst Melbournians since 1985, and we are known for our celebration cakes.
If you are looking for a designer cake and a more personalised option, we can help you too! Our custom cakes allow you to get creative with our pastry chefs to create something specifically for your special event.
Our gallery below highlights a sample of our past creations. From wedding cakes to anniversaries, confirmations, 1st birthday cakes, and more! We can also work with you to create some custom party favours, including mini cakes and cookies.
All orders require a minimum of 5-7 days notice. We can also deliver your personalised cake in Melbourne, or you can pick it up in-store in Carlton.
To get started, click here to request a quote in the form at the bottom of the page, or call us on 03 7034 7066 for more information.
SIZE CHART
Dessert portions are based off an approximate 6cm height, 4cm width, and 7cm length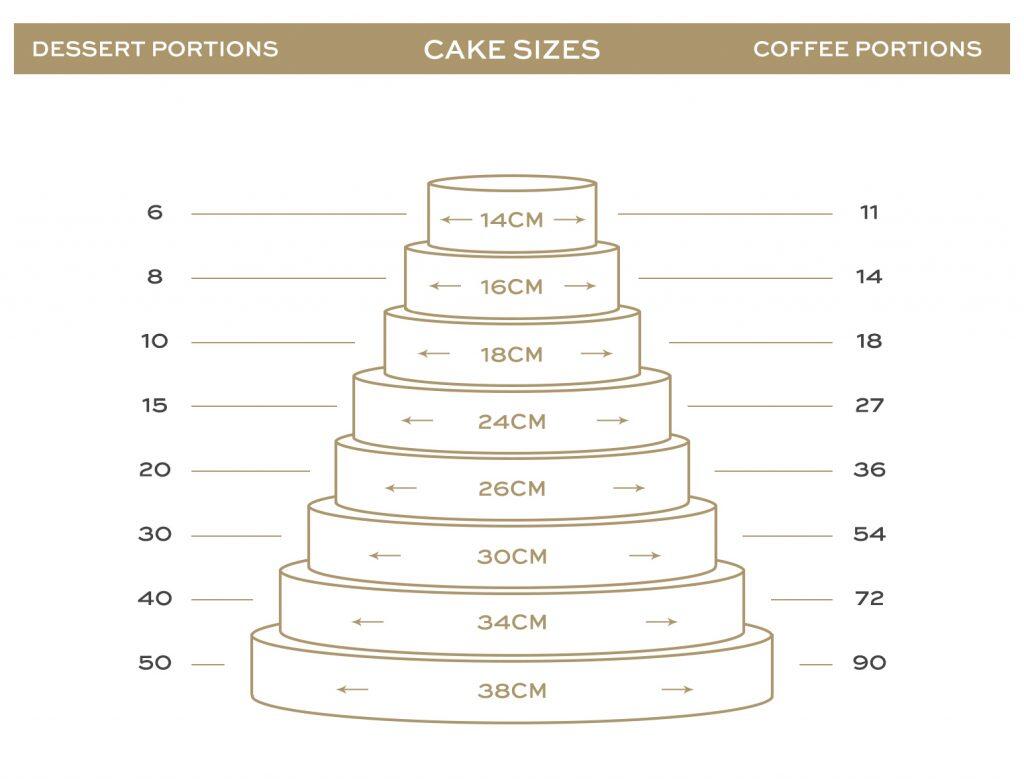 REQUEST A CUSTOM
QUOTE HERE