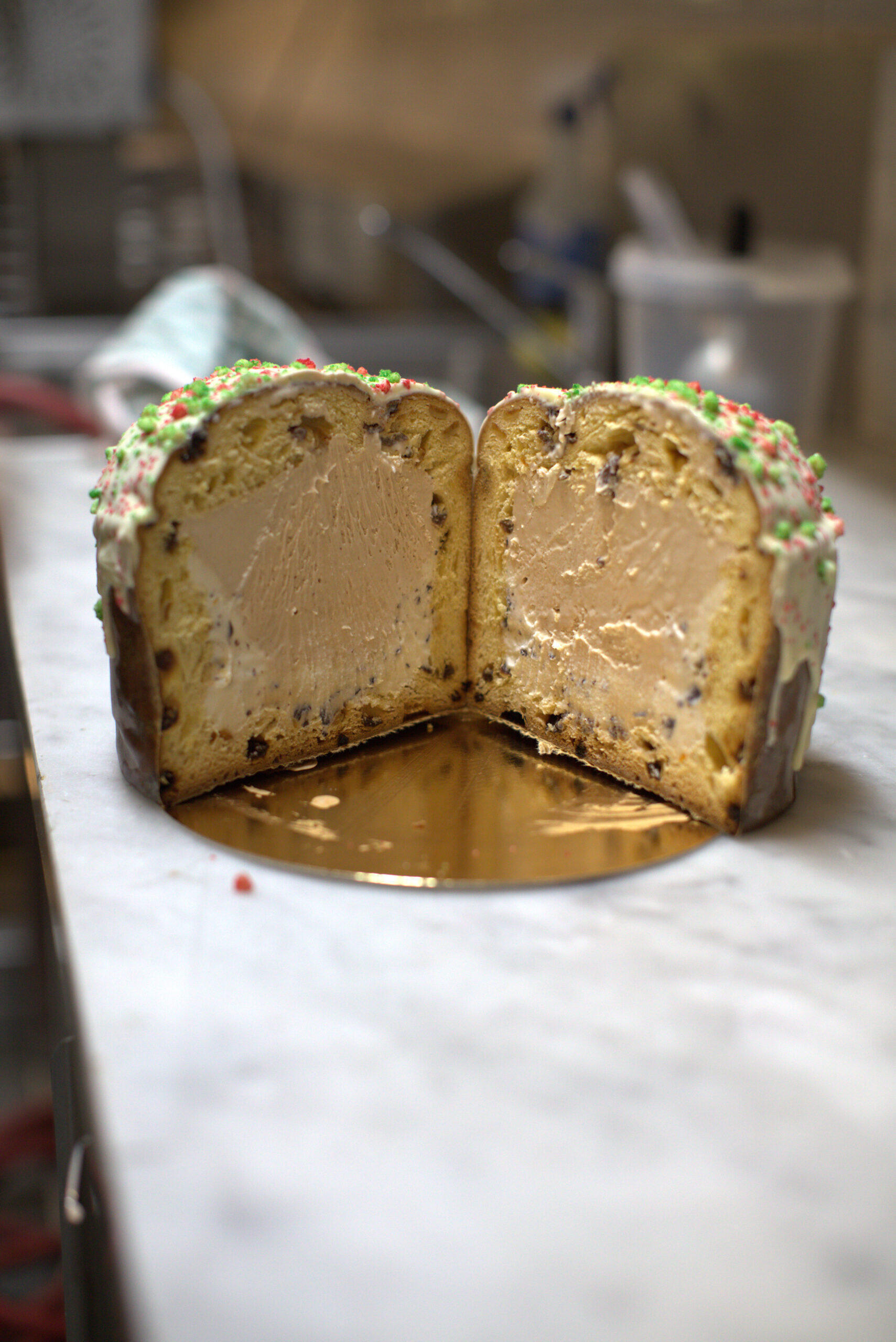 Savouring the Ultimate Indulgence: Panettone con Gelato at Select Brunetti Classico Locations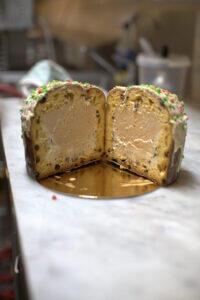 At Brunetti Classico in Carlton, Melbourne, we believe in the magic of tradition and the allure of indulgence. What happens when you take the iconic Italian Christmas bread, panettone, and elevate it to new heights of deliciousness? The answer lies in our exclusive creation: Panettone con Gelato. This exquisite treat is a celebration of classic flavours and modern ingenuity, and it's available at select Brunetti Classico locations. Let's explore this delectable delight that's bound to become the centrepiece of your holiday celebrations.
Panettone: A Symbol of Italian Tradition
Before we dive into the tantalizing world of Panettone con Gelato, let's appreciate the rich history of panettone itself. This sweet bread is steeped in Italian tradition, dating back centuries. It's known for its light, airy texture and signature dome shape, filled with candied fruits and raisins. Panettone is a staple of the Italian holiday season, gracing tables with its delicious presence.
Panettone con Gelato: A Symphony of Flavors
Panettone con Gelato is more than just a dessert; it's an experience. This creation takes the traditional panettone and transforms it into a vessel for artisan gelato, resulting in a dessert that's a harmonious blend of classic and contemporary:
Hollowed Panettone: To create this masterpiece, the panettone is carefully hollowed out, creating a cavity that's just waiting to be filled with creamy, artisan gelato.
Artisan Gelato: Our gelato is crafted with the finest ingredients, ensuring that each bite is a journey through flavor. From classic vanilla to exotic fruit flavors and rich chocolate, the gelato options are bound to tantalize your taste buds.
The Perfect Pairing: The soft, sweet bread of the panettone is the ideal partner for the velvety, cold gelato. It's a match made in dessert heaven, where the contrasting textures and temperatures come together in delightful harmony.
How to Enjoy Panettone con Gelato
Savouring Panettone con Gelato is a delightful experience that's simple to relish. Here's how you can enjoy it:
Choose Your Gelato: Start by selecting your favorite artisan gelato flavor. The choice is yours, and it's an opportunity to explore different flavor combinations.
Hollowed Panettone: Once you have your gelato, find a hollowed panettone. The bread's natural sweetness and light crumb make it the perfect vessel for your gelato.
Scoop and Serve: Gently scoop a generous portion of gelato into the hollowed-out panettone. The soft, airy bread will cradle the gelato, creating a delectable and edible bowl.
Dig In: Now, it's time to indulge. Dig into the delightful mixture of flavours, savouring the creaminess of the gelato and the sweet, slightly fruity notes of the panettone.
An Exclusive Delight at Select Brunetti Classico Locations
Panettone con Gelato is a testament to the creativity and passion that we put into our desserts at Brunetti Classico. While this delightful treat is available at select locations, it's a rare gem that's worth seeking out.
As you celebrate the holiday season or any special occasion, make Panettone con Gelato the centerpiece of your dessert table. It's a unique fusion of tradition and innovation that captures the essence of Italian culinary artistry.
So, whether you're enjoying the classic combination of vanilla gelato with panettone or embarking on a flavor adventure with other gelato varieties, remember that Panettone con Gelato is an invitation to celebrate the sweet pleasures of life. Visit select Brunetti Classico locations and experience the magic of this exclusive indulgence for yourself.