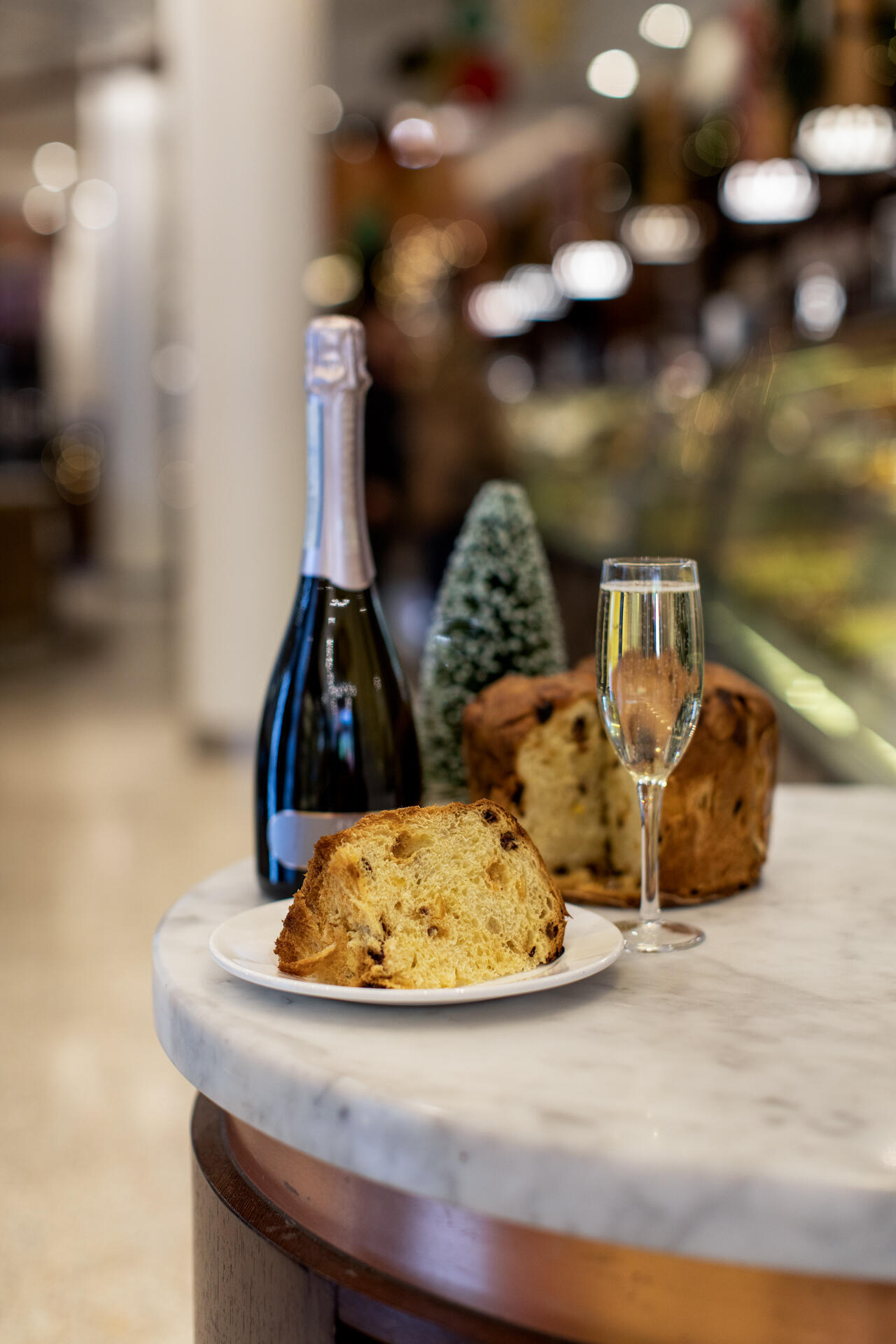 Savoring Panettone and Pandoro: The Italian Way at Brunetti Classico
At Brunetti Classico in Carlton, Melbourne, we're not just passionate about crafting exquisite Italian treats like panettone and pandoro; we're also dedicated to sharing the traditional Italian way to enjoy these delights. If you've ever wondered how to savor these iconic holiday classics just like they do in Italy, read on as we take you on a journey through the timeless art of indulgence.
Understanding Panettone and Pandoro
Before we delve into the traditions, let's understand what makes panettone and pandoro special:
Panettone: This classic Italian Christmas bread is a sweet, fluffy, and lightly fragrant creation. It's typically filled with candied fruits and raisins, creating a delicate balance of flavors. Panettone is known for its soft, brioche-like texture, and it often comes in a tall, cylindrical shape with a signature domed top.
Pandoro: The golden bread of Verona, pandoro is a sweet, buttery delight. It lacks the candied fruits of panettone and is typically dusted with powdered sugar, creating an elegant and slightly crumbly texture. Pandoro is traditionally shaped like an eight-pointed star.
Serve It Warm: In Italy, panettone is often served warm. To enjoy it this way, preheat your oven to around 300°F (150°C), and then warm your slices for a few minutes. This brings out the aroma and enhances the soft, fluffy texture.
Slice and Share: Panettone is meant to be shared with family and friends. Slice it into wedges or fingers, and place it on a communal platter. Guests can take their preferred portion, ensuring a sense of togetherness and celebration.
Pair with Sweet Wine or Hot Chocolate: In Italy, panettone is often accompanied by sweet wine, such as Moscato or Prosecco, or hot chocolate. The combination of the sweet bread with a sip of a complementary beverage is a delightful experience.
Add Whipped Cream or Zabaione: For an extra layer of indulgence, consider serving panettone with a dollop of fresh whipped cream or a warm zabaione sauce. The richness of these accompaniments perfectly complements the delicate flavors of the bread.
Dust with Powdered Sugar: Pandoro is traditionally dusted with powdered sugar, mimicking the appearance of freshly fallen snow. Before serving, be generous with the sugar, ensuring every bite has a sweet touch.
Slice into Star-Shaped Wedges: In the true Italian tradition, slice pandoro into wedges, maintaining its iconic eight-pointed star shape. This way, each portion feels like a slice of edible art.
Dip in Hot Chocolate or Coffee: Pandoro pairs beautifully with a cup of rich, Italian coffee or hot chocolate. The slightly crumbly texture of pandoro absorbs the flavors of these beverages, making it a delightful pairing.
Customize with Cream or Sauce: Like panettone, you can enhance your pandoro experience with whipped cream, zabaione, or a drizzle of chocolate sauce. These additions add layers of flavour and texture.
Embrace the Italian Art of Celebration
At Brunetti Classico, we invite you to embrace the Italian art of celebration with panettone and pandoro. These treats are not just for satisfying your sweet tooth; they're an invitation to create moments of togetherness, joy, and indulgence.
So, whether you choose to warm your panettone and pair it with sweet wine or dust your pandoro with powdered sugar and enjoy it with a cup of hot chocolate, remember that you're partaking in a cherished Italian tradition. It's not just about the flavors; it's about celebrating the beauty of life, love, and the joy of the holiday season the Italian way.