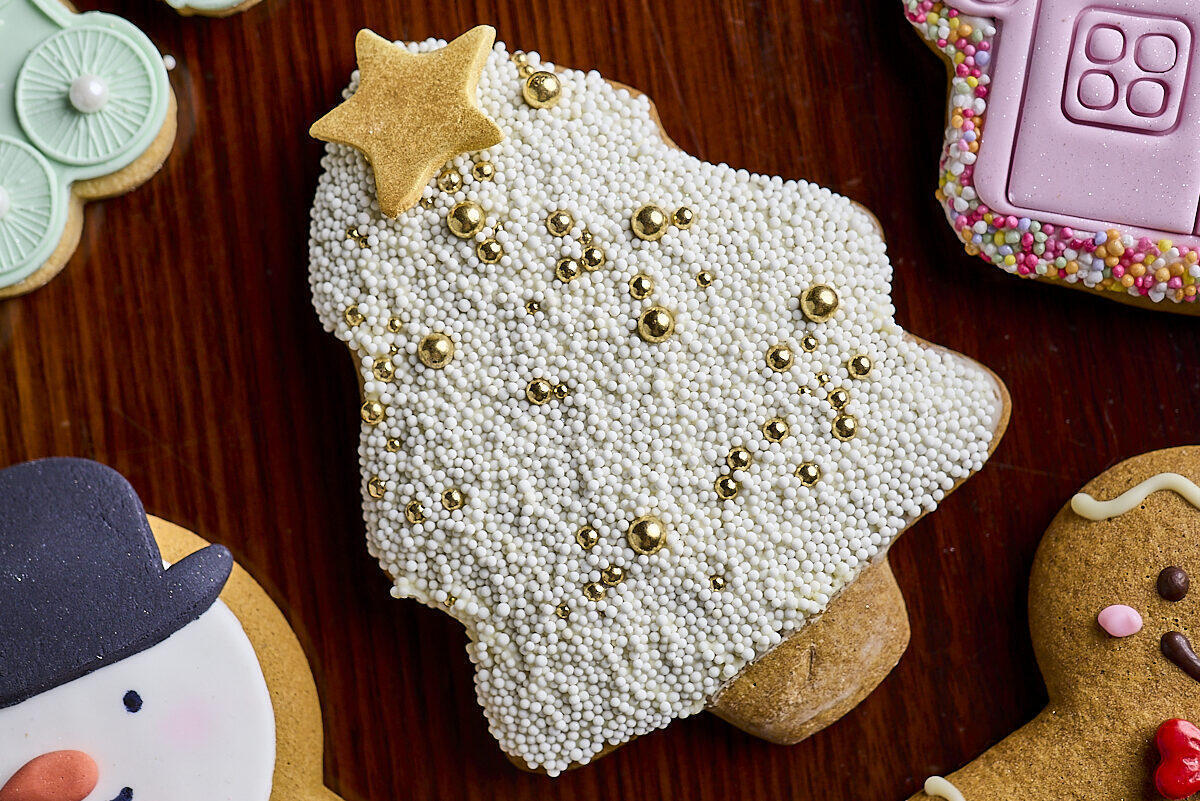 The Art of Tradition: Handcrafted Delights at Brunetti Classico
At Brunetti Classico, we take immense pride in upholding the age-old traditions of crafting delectable treats that have been cherished for generations. Our handcrafted range, including cookies, mince tarts, panepepato, pangiallo, stollen, and buccellato, are a testament to our commitment to quality and the timeless flavors that define our heritage. Let's dive into the heart of our offerings and discover the essence of tradition in every bite.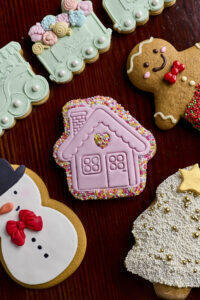 Delicate, Crumbly, and Oh-So-Delicious
Our handcrafted cookies are more than just baked goods; they are moments of pure delight. Each cookie is a testament to the art of baking and the rich flavors that come from using traditional recipes:
Gingerbread Tree: Our gingerbread tree cookie is adorned with the essence of the holiday season. The warm spices and delicate sweetness capture the heart of tradition.
Gingerbread Man: The classic gingerbread man is a timeless favorite. It embodies the comforting flavors and charming character of this beloved treat.
Gingerbread House Cookie: Our gingerbread house cookie brings the art of gingerbread decoration to your hands. It's the perfect canvas for creating your own edible masterpiece.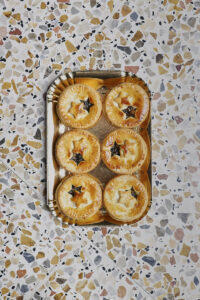 Traditional Mince and Blueberry Mince, Available in Packs of 6
Mince tarts are a quintessential holiday treat, and at Brunetti Classico, we offer a unique twist with our blueberry mince variety. These treats are available separately or in packs of 6:
Traditional Mince Tarts: Our traditional mince tarts are filled with the rich and aromatic flavors of classic mincemeat. They evoke nostalgia and warmth with each bite.
Blueberry Mince Tarts: For a delightful twist, we've introduced blueberry mince tarts. The sweet and slightly tart blueberries add a refreshing contrast to the traditional mince.
Pangiallo: The Essence of the Roman Holidays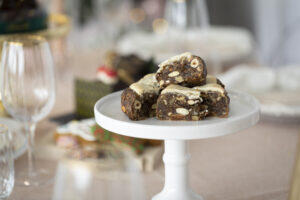 A Symbol of Prosperity and Good Luck
Pangiallo is a Roman specialty that is particularly associated with the holidays. This handcrafted delight is a symbol of good luck and prosperity:
Fruits and Nuts: Pangiallo is enriched with the goodness of dried fruits and nuts, creating a delightful blend of flavours and textures.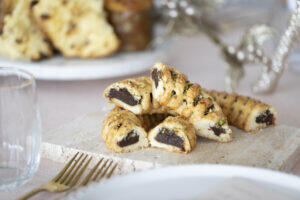 Anise-Infused, Fruity, and Flavourful
Buccellato is a delightful Sicilian treat, and our handcrafted version showcases the charm of this regional specialty:
Anise-Infused: Anise seeds infuse this treat with a delightful and slightly spicy note.
Fruity Filling: The addition of raisins and dried fruits adds a burst of sweetness and chewiness.
The Art of Tradition at Brunetti Classico
Each of these handcrafted delights at Brunetti Classico is a labor of love, prepared with traditional recipes that have been passed down through generations. We take immense pride in bringing the flavors of the world to your table, capturing the essence of holidays, celebrations, and cherished moments.
When you choose our handcrafted treats, you're not just indulging in baked goods; you're experiencing the heart and soul of culinary tradition. Every bite is a reminder of the richness of history and the joy of tradition. So, make Brunetti Classico your destination for the holidays and special occasions, and savour the art of tradition in every mouthwatering bite.