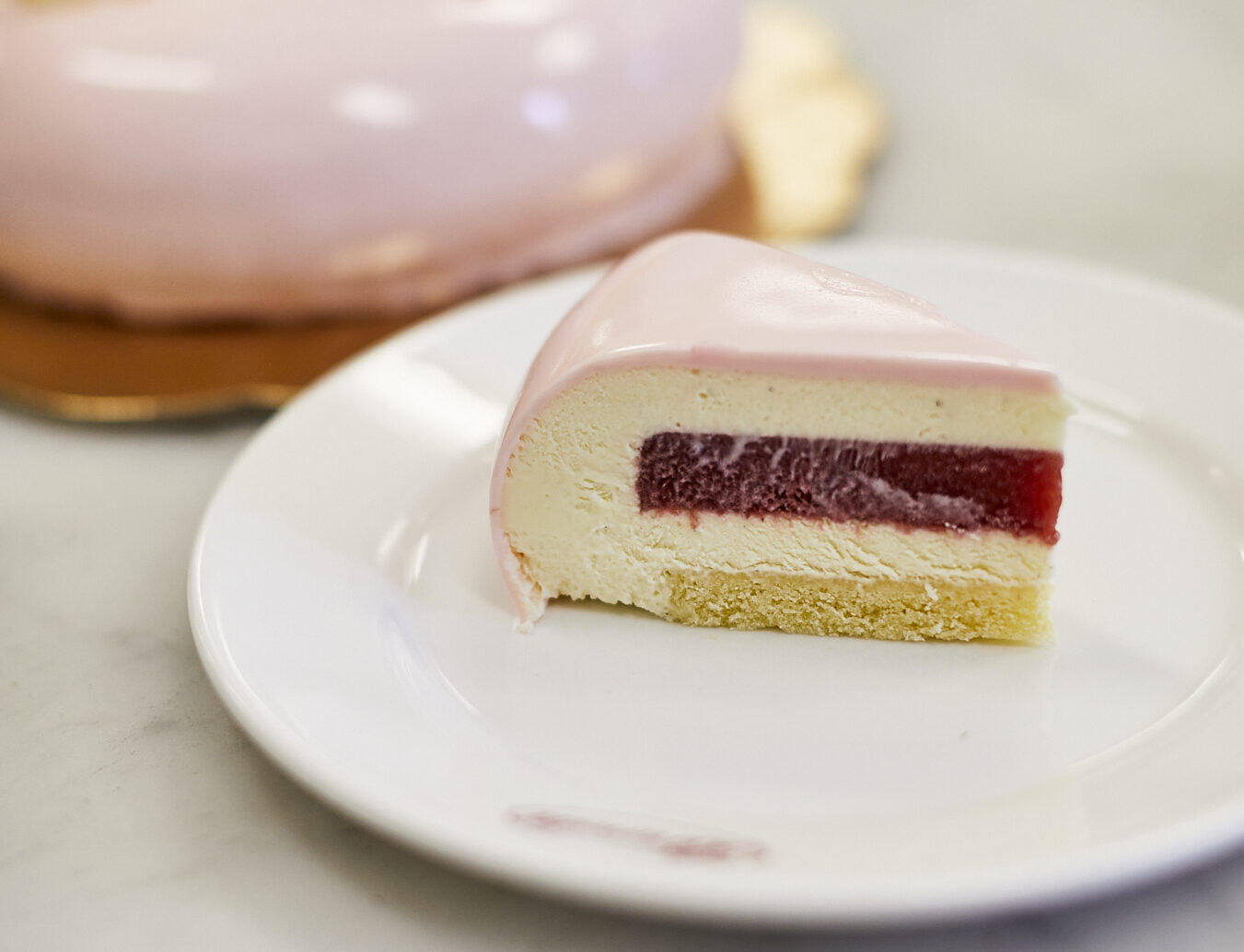 The newest addition to our celebration cake range has landed!
Now available as part of Brunetti Classico's Celebration Cake Range. Named after its decoration – Fleur looks like a flower and tastes like heaven! Made with a vanilla mousse and strawberry & rhubarb compote on a lemon madelaine sponge and decorated with a unique baby pink glaze.
Fleur is the perfect pink cake for any occasion including a birthday party, a baby shower, a bridal shower and a bachelorette party or for any event for a lover of the colour pink.
8 portion sized Fleur cakes are available for pick up and click and collect daily from Brunetti Classico Carlton. Larger portion sizes are available and can be pre-ordered for delivery and pick up here.
Other posts you might like: