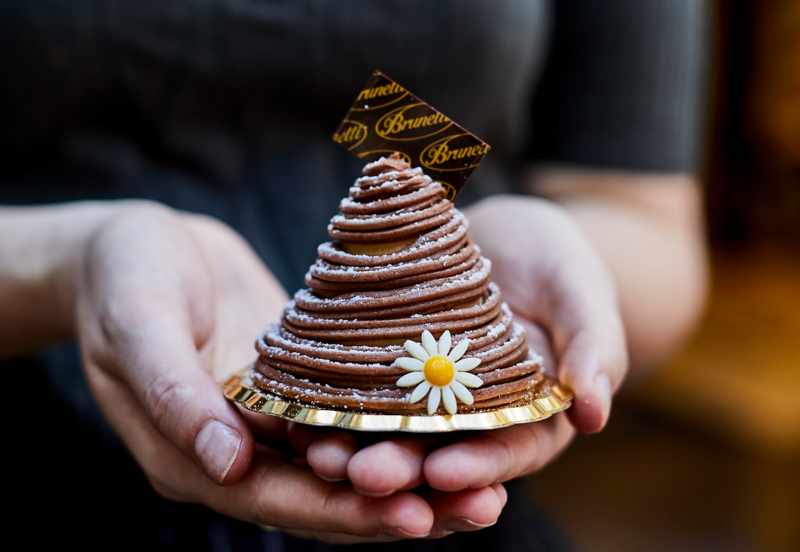 Get the best Mont Blanc Cake in Melbourne from Brunetti Classico!
Mont Blanc cakes are a popular autumn and winter dessert in Italy and France, these single serve desserts are often prepared for special occasions or during festive seasons. Named after the tallest mountain Le Mont Blanc in the Alps, meaning "white mountain" in French.
Brunetti Classico is home to the best Mont Blanc cake in Melbourne. Available for a limited time from the 14th of April this delicious dessert is a must have!
Made with a rich chestnut and milk chocolate mousse with a honey & pecan jelly insert on a chocolate madelaine sponge base. Decorated with chestnut cream vermicelli and topped with icing sugar to imitate the peaks of Mont Blanc. This delicious dessert is simply mouth-watering!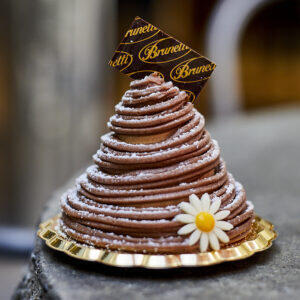 Available for one month only from the 14th of April until the 13th of May from Brunetti Classico Carlton's Pasticceria counter – be sure to get in quickly while stocks last!
Other posts you might like: