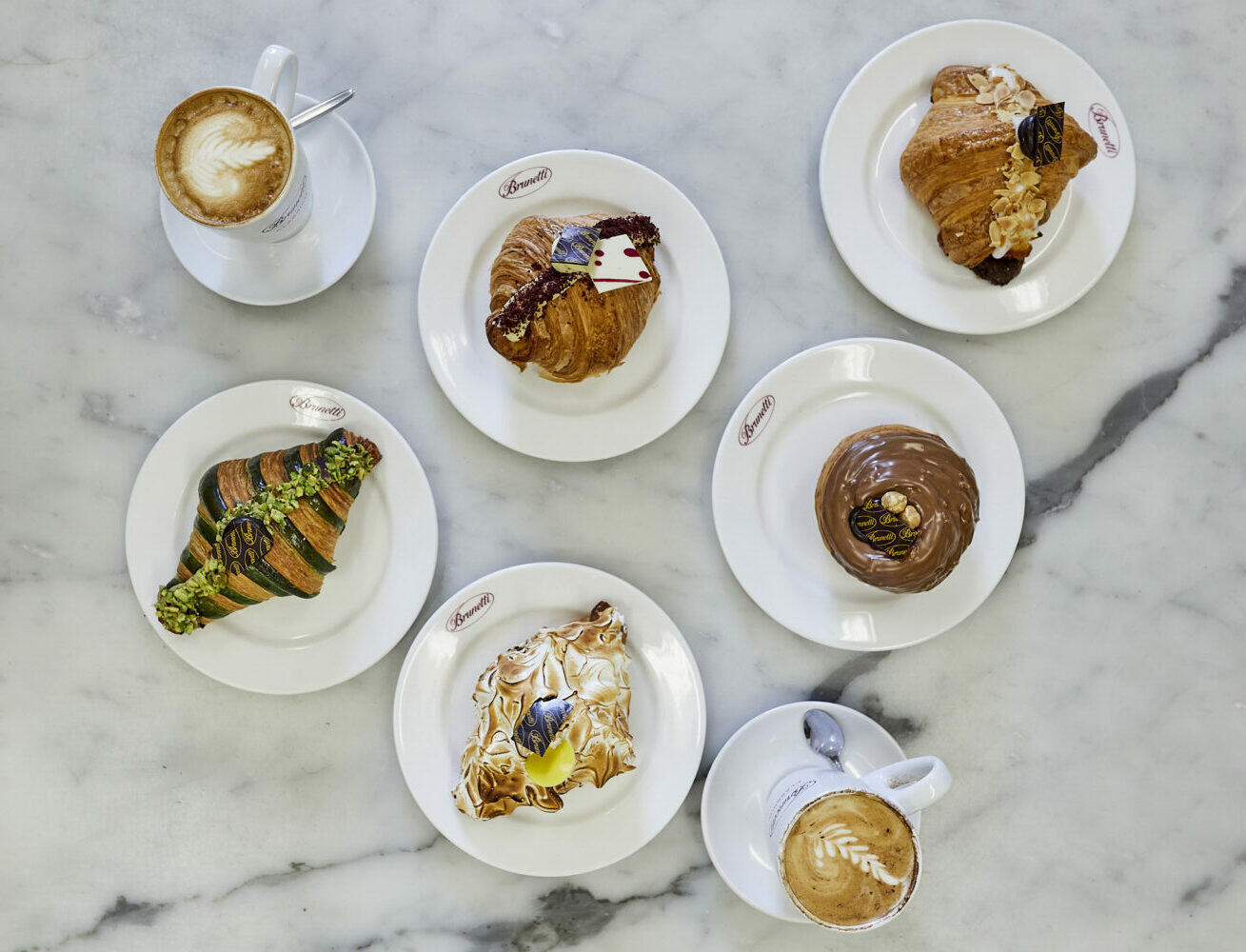 Brunetti Classico puts their mark on National Cornetto Day by celebrating, the Italian way!
Cornetti commonly comes as a popular morning routine for most Italians when visiting their local bar for an espresso. They'll start their day with a coffee, followed by their collezione (breakfast), indulging in either a plain, Nutella, Crema (custard) or Marmellata (apricot jam) cornetto.
Every true cornetto lover will tell you the same thing, a Cornetto is not the same as a Croissant, its BETTER! But why? its that little bit sweeter, crunchier and has a fullness that will be sure satisfy your cravings. Cornetti, will traditionally be made into the same shape, representing it name, Cornetto (meaning little horn) but
We love cornetti every day of the year, but this year on January 30th, we are going to be loving them a little extra
This year we invite everyone to celebrate and enjoy a Cornetto with us at Carlton's Brunetti Classico!
For a limited time, find a selection of special edition Cornetti curated by our Pastry Chefs in our Danish Counter. From 8am we will be giving away three of each flavour to the first fifteen customers.
You'll have the option of the following flavours:
Red Velvet Deluxe Cornetto
A cornetto filled with delicious red velvet sponge & topped with cream cheese frosting and sprinkled with red velvet crumble.
Pistacchio Deluxe Cornetto
A two coloured cornetto filled with pistacchio cream and topped with fresh pistacchio
Coconut & Chocolate Deluxe Cornetto
A cornetto filled with coconut flakes & chocolate and topped with almonds & coconut.
Lemon Meringue Deluxe Cornetto
A cornetto filled with lemon curd and topped with meringue.
Rocher Deluxe Cornetto
A cornetto filled with crunchy praline and dipped in chocolate, topped with gold painted hazelnuts and chocolate.
Carefully decorated by our chefs to celebrate the exciting event, these Cornetti are a limited-edition product that will be available for one day only!
Also available on National Cornetti Day will be our traditional cornetti, but with a twist! Choose from some brand new flavours and watch as we inject it into your cornetto on the spot!
We'd be thrilled to have you join us at Carlton's Brunetti Classico for this treat on National Cornetto Day!!
Available while stocks last on the 30th of January only at Brunetti Classico Carlton.
The perfect first day of school treat – these cornetti will be available from 8am until stocks are exhausted. Make sure to be in early to make sure you get one before we sell out!
Other posts you might like: