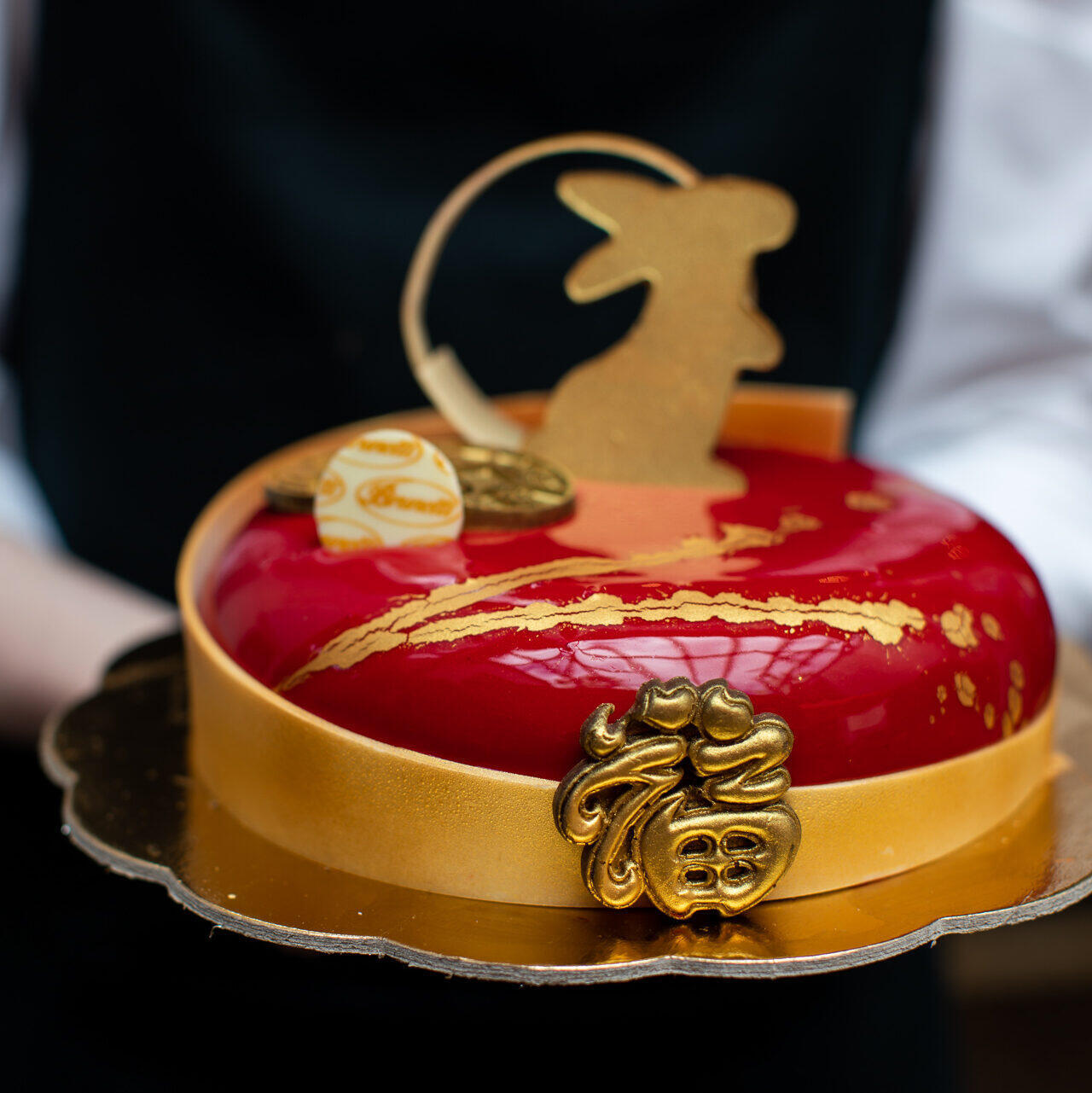 Another iconic Brunetti Classico cake – this is a dark chocolate mousse with a thin layer of hazelnut crunchy and chocolate flourless sponge. With a velvety red finish and topped with chocolate decorations – your Lunar New Year celebrations aren't complete without this cake!
As part of our flourless sponge range – this cake is a great gluten friendly option*.
This cake is available in a number of sizes varying from 6 portions to 50 portions. With the smaller portion sizes often available for same day pick up from our Carlton store.  Make sure to remove this cake from the fridge 2-3 hours prior to serving or serve immediately as a semi-freddo ice cream cake!
Larger portion sizes can require up to 14 days preparation time. Get in contact to learn more!
*Due to the large amount of flour used in our kitchen, cross contamination can't be avoided, and all products may contain traces of gluten.
The Lunar calendar operates on a 12-year cycle, with each year linked to one of a dozen animals — rat, ox, tiger, rabbit, dragon, snake, horse, goat, monkey, rooster, dog and pig. This lunar year ends on the 10th of February 2024 – ringing in the year of the Dragon.
Which animal are you?
Discover La Dolce Vita this Chinese New Year with Melbourne's most famous and iconic pasticceria, Brunetti Classico.
Other posts you might like: