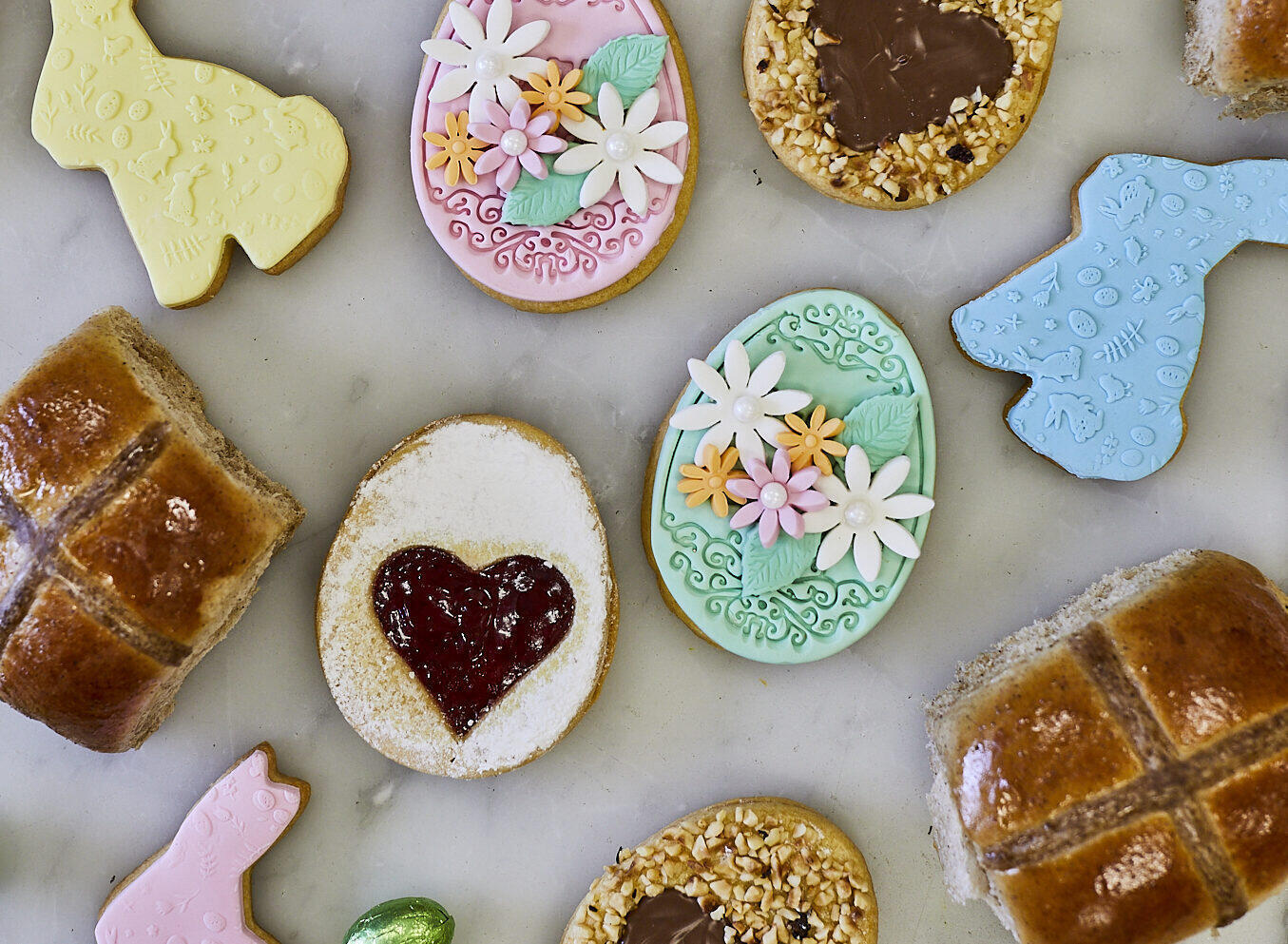 Brunetti Classico's 2023 Easter Range!
Easter is about to be upon us! With the Easter Bunny just around the corner, now is the time to be preparing for his arrival.
Brunetti Classico's Easter range has all the best treats that you need to get festive this Easter, no matter how you want to celebrate. Traditionally made with the best quality ingredients there is no better quality than Brunetti Classico. From fluffy Colombe cakes to delicious artisanal chocolates, these high-quality Italian products are infused with tradition.
Whether you are hosting an easter lunch or egg hunt, Brunetti Classico has treats available for any easter celebration. With something for the kids & adults there really is nowhere better in Carlton to get your easter gifts this year!
This year Brunetti Classico's Easter Range is filled with decadent treats including: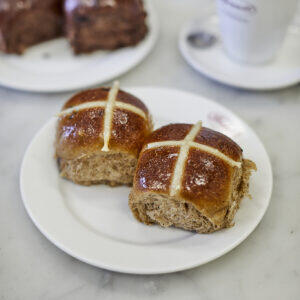 It simply wouldn't be Easter without hot cross buns! Our handmade Hot Cross Buns are made fresh daily in house at our Cartlon cafe and are available in 3 flavours: Traditional, Choc Nutella, & Biscoff!
Our Hot Cross Buns are baked using our secret recipe that has been handed down for generations and are baked fresh daily up until Easter Sunday. Make sure you get in quick to secure your half dozen as they do sell out!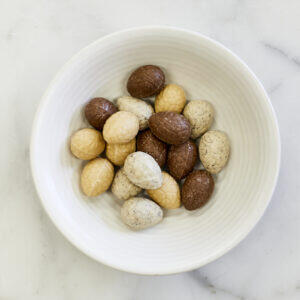 What better time to enjoy and share chocolate than at Easter?
Brunetti Classico's chocolate eggs don't only taste fantastic – our chocolate eggs are carefully decorated to be the best chocolate eggs in Melbourne.
Our Easter 2023 range includes dark, milk, and white chocolate eggs, beautifully packaged and perfect for gifting and sharing!
At Easter, in particular on Holy Thursday, in Neapolitan kitchens there is the traditional preparation of the Neapolitan Pastiera. Each family has its own way of preparing the perfect dough, of flavoring the filling with wheat cream and ricotta cheese.
Share the Italian experience this Easter with our Pastiera. Hand crafted by Giorgio Angelé himself using a very old family recipe.
Our classic Colomba (Italian Easter cake) is Easter's version of panettone or pandoro which is translated to "dove" in Italian. It is another decadent Italian sweet that is delicious when paired with a glass of Prosecco or dessert wine or an espresso!
It is a rich and fluffy cake that is traditionally made with high-quality flour, farm-fresh eggs, sugar, butter, and natural yeast that takes at least 30 hours to rise. After rising, the dough is then baked into the iconic dove shape and topped with pearl sugar and almonds.
Chocolate is a must during this special time of year.
Our extensive range of smooth and creamy chocolates almost look too good to eat!
Indulge with a box of chocolates or gift our half egg stuffed with truffles to someone special! Our chocolate bunnies and ducks are now available to shop online and in store at Brunetti Classico Carlton. Our stock is limited so be sure to get in quickly!
Indulge with our limited edition Pasqualina Easter Cake!
Made with a cheese cake mousse with a pineapple and lemon insert on a carrot cake sponge and finished with a decadent baby yellow glaze, this cake will make the perfect centerpiece for your Easter celebrations!
To complete your Easter feast, why not visit our store and enjoy our Easter installation? Our team has created a beautiful display of Easter cakes, eggs, bunnies, and other springtime treats in store at Carlton.
We hope you have a delicious and happy Easter, from the team at Brunetti Classico!
Buona pasqua e buone feste!
Other posts you might like: