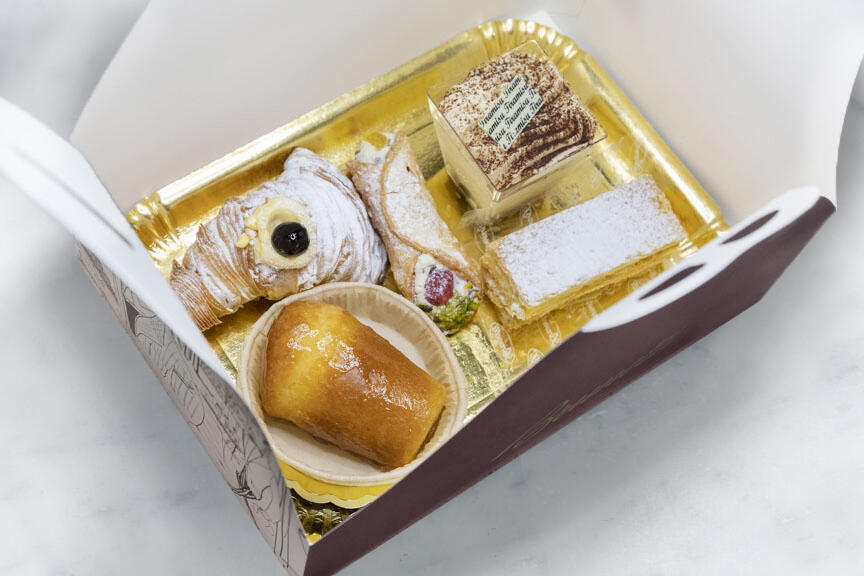 Brunetti Classico Delivery – We'll Deliver To You
In the last couple of years, with people working from home and needing to adhere to social-distancing guidelines, contactless ordering and delivery have become the 'new normal'. It is no different here at Brunetti Classico. If you are unable to visit our cafe in Carlton, you can place your order at home and arrange for home delivery of your favourite Brunetti Classico treats. It has never been easier!
For same-day delivery, UberEats is our delivery partner. Via the UberEats app, you can access most of our menu – from celebration cakes, desserts, and danish, to gelato and frozen meals. You can even order an iced or cold beverage, or a coffee (our custom Brunetti Classico blend) delivered straight to your door.
With at least 1 days notice, you can place your order on our website or by giving us a call and our Brunetti Classico delivery drivers will deliver to wherever suits you best. We deliver up to 50km from our Carlton cafe. And for extra convenience, you can decide when to receive your Brunetti Classico delivery. At checkout, after you enter your address, you will be asked to nominate a date and time for your delivery.
Our online store is open 24/7 and all delivery fees have recently been reduced to make these uncertain times that little bit sweeter. 3 Delivery can be selected online at checkout or else give us a call on 03 7034 7066 to schedule your next Brunetti Classico fix!