BRUNETTI CARLTON
380 LYGON STREET, CARLTON
Brunetti Carlton is one of Melbourne's most iconic cafes and began trading in 1985. Located in our original Lygon Street location, the newly renamed Brunetti Classico provides a family-friendly, authentic Italian cafe experience. At Brunetti Classico, our custom Brunetti blend is roasted by local Griffiths Bros. Coffee Roasters and can be enjoyed with our range of treats, including our traditional Italian cakes, gelati, and savoury goods. For the best in Melbourne desserts and classic Italian treats, browse our Brunetti Carlton online menu. You can order online for pickup or delivery, or come and visit us on Lygon Street.
MELBOURNE LOCKDOWN UPDATE
We are doing everything we can to keep our doors open for our favourite customers. We may have limited our range, but don't worry, all the fan favourites are still there. From Pastries, Danish, Celebration Cakes and Gelato, to Panini, Arancini and Lasagna. And of course, Coffee!!! We've even started selling our Homemade Pasta and Freshly Baked Bread for your convenience. 3 If you're stuck at home or outside of our UberEats zone, our delivery drivers are still working hard doing home deliveries. Call us on 7034 7066 to schedule a delivery today!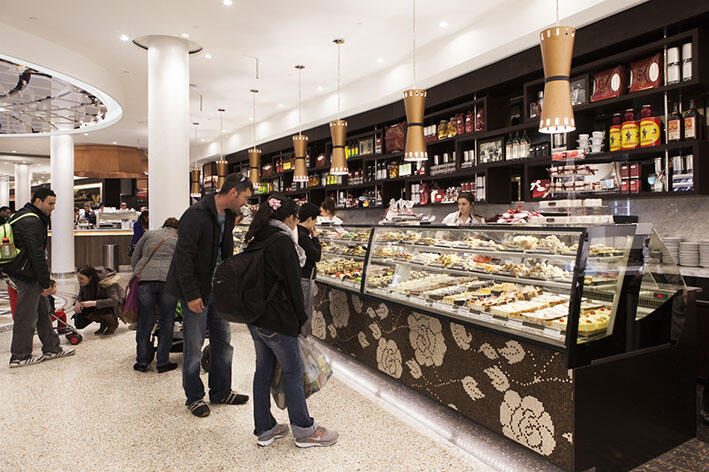 BRUNETTI CARLTON OPENING HOURS
Brunetti Classico's Lygon Street opening hours: Mon-Sun 6am-7pm