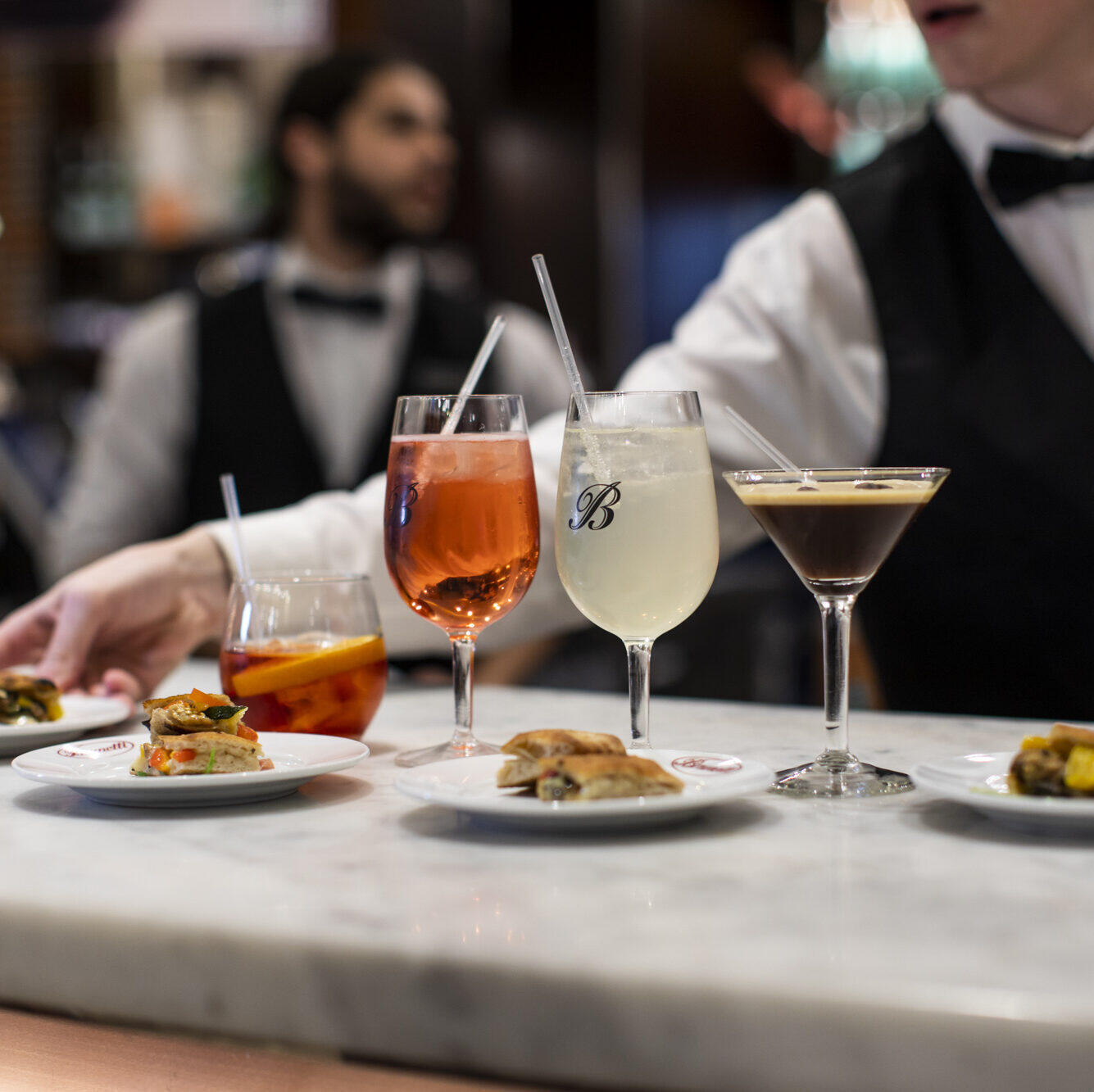 At Brunetti Classico in the heart of Carlton, Melbourne, we know that the art of relaxation often involves good company, great drinks, and delicious snacks. That's why we're thrilled to introduce our Aperitivo Special, available every Thursday through Sunday from 5 pm to 7 pm. Join us for a delightful evening of flavor and camaraderie!
What's on the Aperitivo Menu?
Our Aperitivo Special offers you the perfect opportunity to unwind and savour a taste of Italy right here in Melbourne. For just $16, you can enjoy your choice of a beer, wine, or cocktail, along with a delectable snack from our exclusive Aperitivo menu. Here's a glimpse of what you can expect:
Beverage Choices:
Crafted Cocktails: Indulge in expertly mixed cocktails that will transport your taste buds to Italy's sun-soaked streets. Available as part of our aperitivo special are our Aperol Spritz, Bellini, Hugo Spritz & Lychee Bliss cocktails.
Fine Wines: Sip on a glass of our carefully selected wines, featuring both local and Italian varieties. Our Aperitivo wine list includes Prosecco, Rose, Pinot Grigio and Sangiovese options.
Refreshing Beers: If beer is your preference, you'll find a range of local and international options to choose from. Whether you prefer a Menabrea Lager or a Peroni, we have you covered!
Aperitivo Snacks:
Complement your chosen beverage with a delightful snack from our Aperitivo menu. Our culinary team has crafted a selection of mouthwatering options that perfectly pair with your drink of choice. From bruschetta topped with fresh tomatoes and basil to savory olive tapenade, these bites are designed to enhance your Aperitivo experience.
Our Aperitivo Menu includes:
Croquette di Patate
Potato croquettes with prosciutto & mozzarella with balsamic mayo (2 pieces)
Bruschetta
Tomato, red onion and parsley salsa with balsamic glaze (2 pieces)
Olive All'ascolana
Crumbed olives with mixed meat & balsamic mayo (3 pieces)
Mini Arancini
Mini aranicni served with baslamic mayo (2 pieces)
Ravioli Fritti
Fried beef ravioli served with dipping sauce (3 pieces)
Ravioli Fritti Vegetariani
Fried Spinach & Ricotta ravioli served with truffle mayo
(3 pieces)
Polenta Chips
Home made polenta and parmesan chips with truffle mayo (2 pieces)
Why Choose Brunetti Classico for Aperitivo?
Here are a few reasons why Brunetti Classico is the ultimate destination for Aperitivo in Carlton:
Authentic Italian Flavors: Our Aperitivo menu is inspired by the rich culinary traditions of Italy, ensuring an authentic and flavorful experience.
Relaxed Ambiance: Our warm and welcoming atmosphere provides the perfect backdrop for unwinding with friends or enjoying a romantic evening.
Value for Money: At just $16 for a drink and a snack, our Aperitivo Special offers unbeatable value while delivering a taste of luxury.
Exclusive Selection: Our Aperitivo menu items are available only during the Aperitivo hours, adding an element of exclusivity to your visit.
Join Us for Aperitivo at Brunetti Classico!
Whether you're catching up with friends, celebrating a special occasion, or simply seeking a moment of relaxation, Brunetti Classico's Aperitivo Special is the perfect way to do it in style. Mark your calendar for Thursday through Sunday, from 5 pm to 7 pm, and make your way to 380 Lygon Street, Carlton, Melbourne. We can't wait to share this Italian tradition with you.
Sip, savor, and unwind with us at Brunetti Classico. Buon appetito!