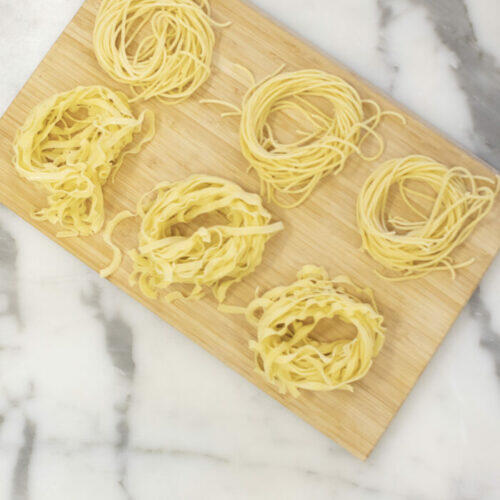 It's all fresh and made by hand at Brunetti Classico
Join us at our Carlton dining room and discover our pasta making window as our pastai (pasta makers) produce all of our pastas from scratch. From Spaghetti, to Gnocchi, Lasagana and Ravioli, our pasta bar boasts Italy's most famous dishes.
Taste the difference in our quality home made sauces which are also available to purchase online for home cooking or your next catering event. Yes, we offer meals and options for catering too!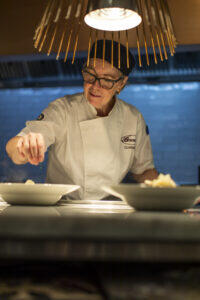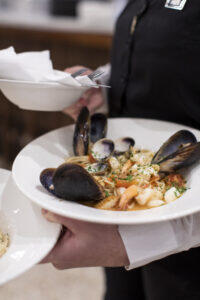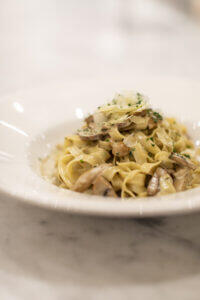 Here are our Pasta dishes that are most loved by our customers, make them your favourite too on your next visit to Brunetti Classico in Carlton.
Ravioli Ossobucco – Rich and warming. Our home made ravioli are filled with slow cooked ossobucco (braised beef) and served with our tomato base ossobucco sauce with potato and mushroom.
Linguini Di Mare (Seafood pasta) – Served with fresh seafood to include calamari, prawns, mussels and vongole with cherry tomato, garlic and parsley. This pasta dish will take you back to the Italian Amalfi coast!
Cannelloni Ricotta e Spinaci- A great vegetarian pasta dish. Our flat sheet pasta rolled into tubes and filled with fresh ricotta and spinach. Served with a Napoli sauce and finished with parmigiano cheese.
Tagliatelle Funghi – Another great vegetarian dish for our truffle and porcini mushroom lovers. Our wider ribbon egg pasta served with a creamy porcini mushroom sauce with truffle, parsley, garlic sauce. Finished with a helping of parmigiano cheese.
Also choose to shop our take home pasta's and sauces only, available and ready for cooking at home!
In need of a quick home made meal? Why not keep a serving of our fresh spaghetti pasta and takeaway napoli sauce in the pantry for you next dinner at home? Shop our fresh pasta and meals online at our Savoury pages.
See our full Alla Carta menu at Brunetti Classico in Carlton or shop our pasta catering online.