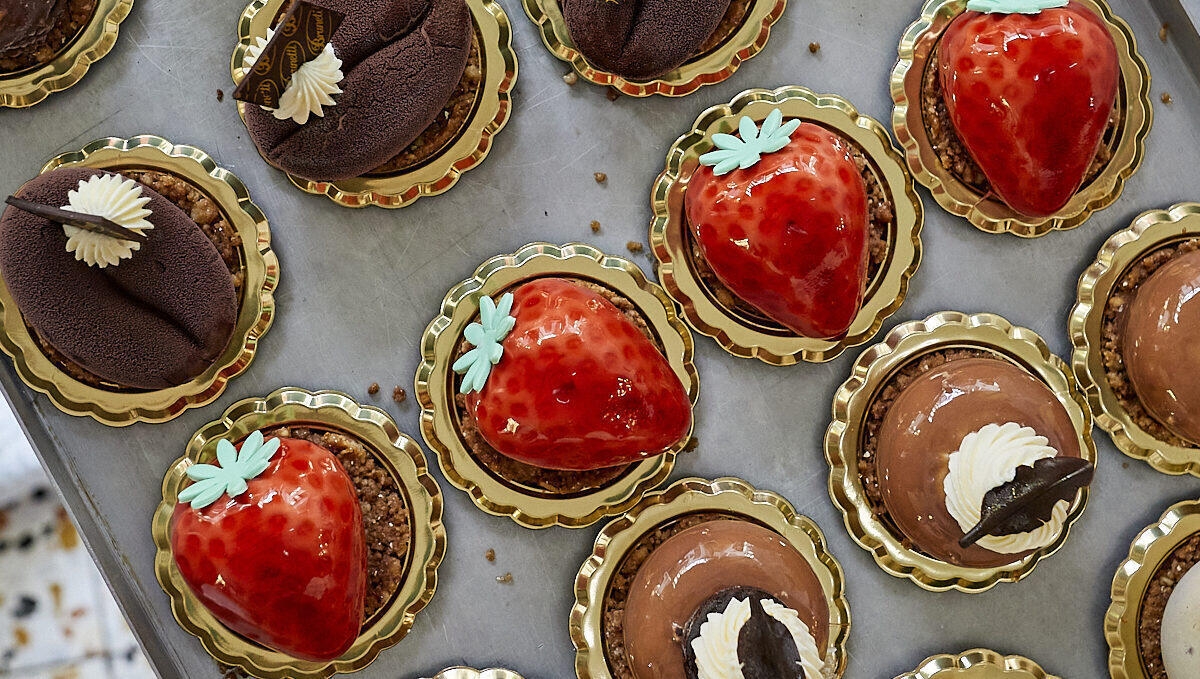 Introducing Our Delectable New Range of Mono-Portion Semi-Freddo Gelato Cakes!
We are thrilled to announce the arrival of our enticing and indulgent new range of mono-portion gelato cakes at Brunetti Classico Gelato Bar. Crafted with passion and precision, these mouth-watering creations are set to tantalize your taste buds and provide a delightful treat for gelato enthusiasts.
Imagine a symphony of flavors, where luscious vanilla sponge meets the richness of chocolate mousse and hazelnut gelato. To finish, we drizzle a crunchy gianduia glaze that will leave you craving for more.
For all the coffee aficionados out there, we present the Chicco. This elegant creation combines the smoothness of coffee mousse with a delightful vanilla gelato insert, nestled atop a tender vanilla sponge. A delicate brown spray adds the final touch of sophistication. Please note that Chicco is available exclusively in mono-portion size.
Brace yourself for a burst of flavor with the Mini Bombe Alaska. Pistachio mousse meets the refreshing tang of strawberry sorbet, perched atop a heavenly vanilla sponge. As a grand finale, we crown it with a generous serving of fresh meringue, creating a harmony of textures that will leave you mesmerized.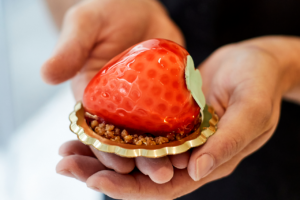 Indulge in the delicate allure of our Fragolina gelato cake. Featuring a light strawberry cheesecake mousse, combined with the delightful sweetness of strawberry sorbet, this creation rests gracefully on a bed of vanilla sponge. A luscious cherry glaze completes the picture, adding an irresistible touch of elegance.
Prepare to be swept away by the enchanting flavors of our Biscoff creation. Decadent Biscoff semi-freddo mousse intertwines with a luscious salted caramel gelato center, resting on a delicate vanilla sponge. The journey concludes with a sumptuous caramel glaze that will transport you to dessert heaven.
At Brunetti Classico Gelato Bar, we take pride in crafting artisanal gelato creations that satisfy even the most discerning palates. Our new range of mono-portion semi-freddo gelato cakes embodies our commitment to excellence, delivering exquisite flavors and impeccable presentation.
Whether you're seeking a delightful dessert to complete your meal or simply craving an indulgent treat, our mono-portion semi-freddo gelato cakes are the perfect choice. These miniature wonders offer a burst of flavor in every bite, while their elegant designs are a feast for the eyes.
Come and experience the delightful fusion of gelato and cake at Brunetti Classico Gelato Bar. Our team of skilled artisans has meticulously created each cake to ensure a memorable and delightful experience for our valued customers. Be sure to indulge in the magic of these mono-portion semi-freddo gelato cakes and embark on a journey of unparalleled taste and satisfaction.
Visit Brunetti Classico Gelato Bar today and let your taste buds rejoice in the symphony of flavors awaiting you. We can't wait to welcome you and share our exquisite gelato creations with you!
Other posts you might like: