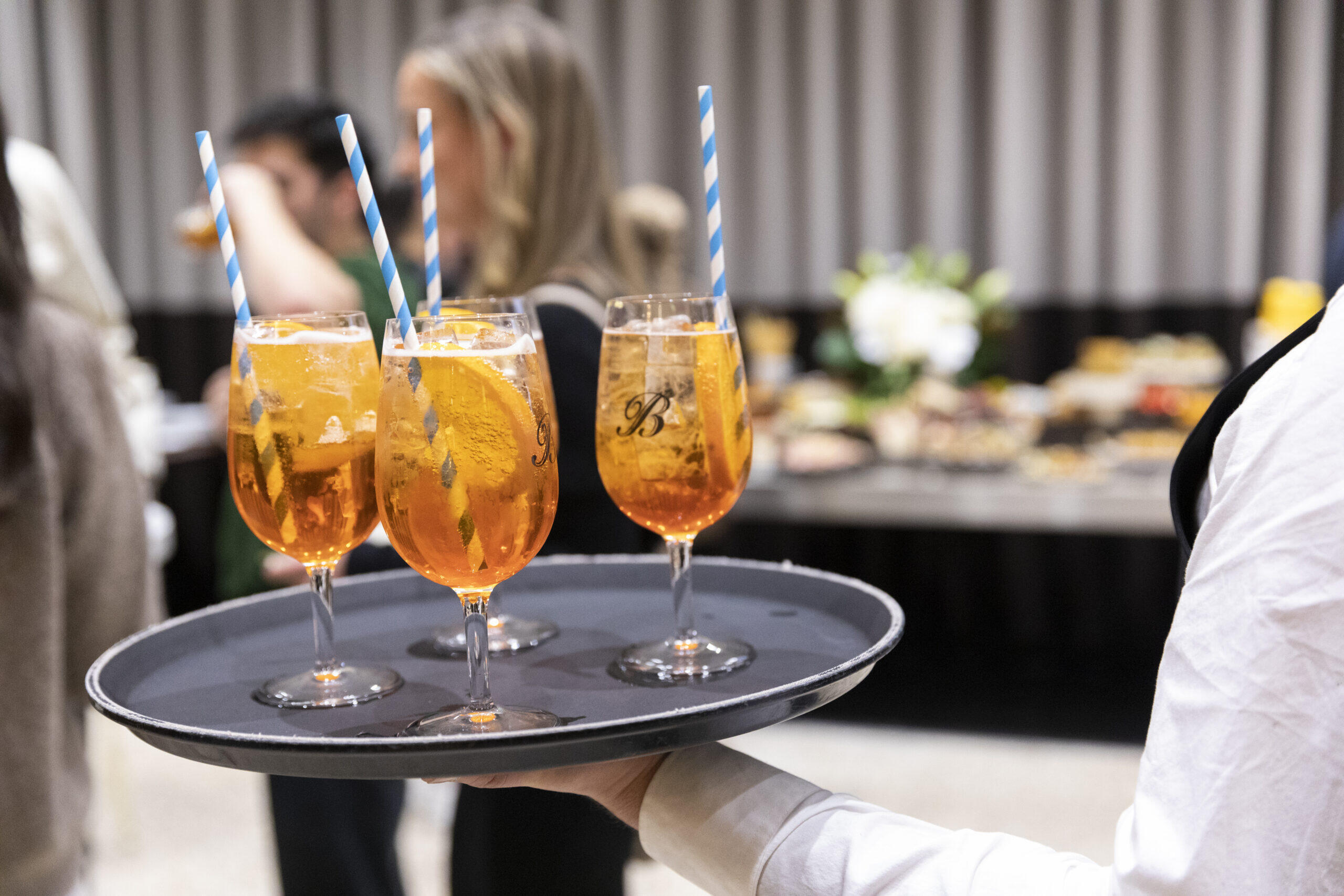 Host your next event the Brunetti Classico way
Are you looking for an affordable function room in Melbourne? Look no further than La Dolce Vita Function Room at Brunetti Classico on Lygon St.
Brunetti Classico's immaculate presentation, grand interiors, and welcoming staff make Brunetti Classico as impressive as the fine cafes of Milan and Rome. It's an atmosphere that draws you in.
The flagship Carlton Cafe's design is carefully considered its resplendent with marble, terrazzo, domed ceilings and touches of gold transport you to an Italian piazza from your first step in the door.
Tucked away at the rear of our cafe, our private function room offers an intimate experience to your guests.
Our function room can host a range of events including:
Corporate lunches
Engagement parties
Birthday celebrations
Cocktail parties
Baby showers
Bridal showers
You can customise our space to fit the needs of your event, with a range of seating and cocktail arrangements as well as a television available to you, there is everything you will need!
Brunetti Classico is known for offering our quality in presentation, food and service. Our talented chefs are available to cater all events at Brunetti Classico Carlton, their menu has taken inspiration from Italian dining to create a menu with options for everyone. Host a sit down dinner with our mouth-watering banquet menus or a stand-up cocktail party with morish canapés.  For corporate events, we can offer delicious Italian pizza and pasta for intermission, or a private boardroom meeting accompanied with Melbourne's best tea, coffee and dessert.
Our catered functions also include vegan, vegetarian, halal and gluten friendly options, so all your guests are sure to be catered for.
At Brunetti Classico, your event is our event. Just like everything we do at Brunetti Classico we take the upmost care in the planning and executing of all events hosted in our Carlton function room. No matter the event you are hosting – we will be there every step of the way to make sure it is perfect.
Our function room is one of the best in Melbourne. With a great location close to the CBD on Lygon street, La Dolce Vita Function Room at Brunetti Classico is perfect for your next function.
To get started planning your event fill in our form here.