Barbie the Movie Brunetti Classico Takeover!
Lights, camera, action! The highly anticipated premiere of Greta Gerwig's Barbie film is just around the corner, and Brunetti Classico is here to add a touch of sweetness to your Barbie-themed celebrations. We are thrilled to introduce three delightful treats that embody the essence of this magical film: the "She's Everything" celebration cake, the Too Much Pink cupcake, and the Just Ken mini cake. Get ready to indulge in a world of elegance, flavour, and pure joy!
Let's start with the star of the show—the "She's Everything" celebration cake. This delightful masterpiece is exclusively crafted by our talented team of cake decorators to commemorate the highly anticipated premiere of Greta Gerwig's Barbie film.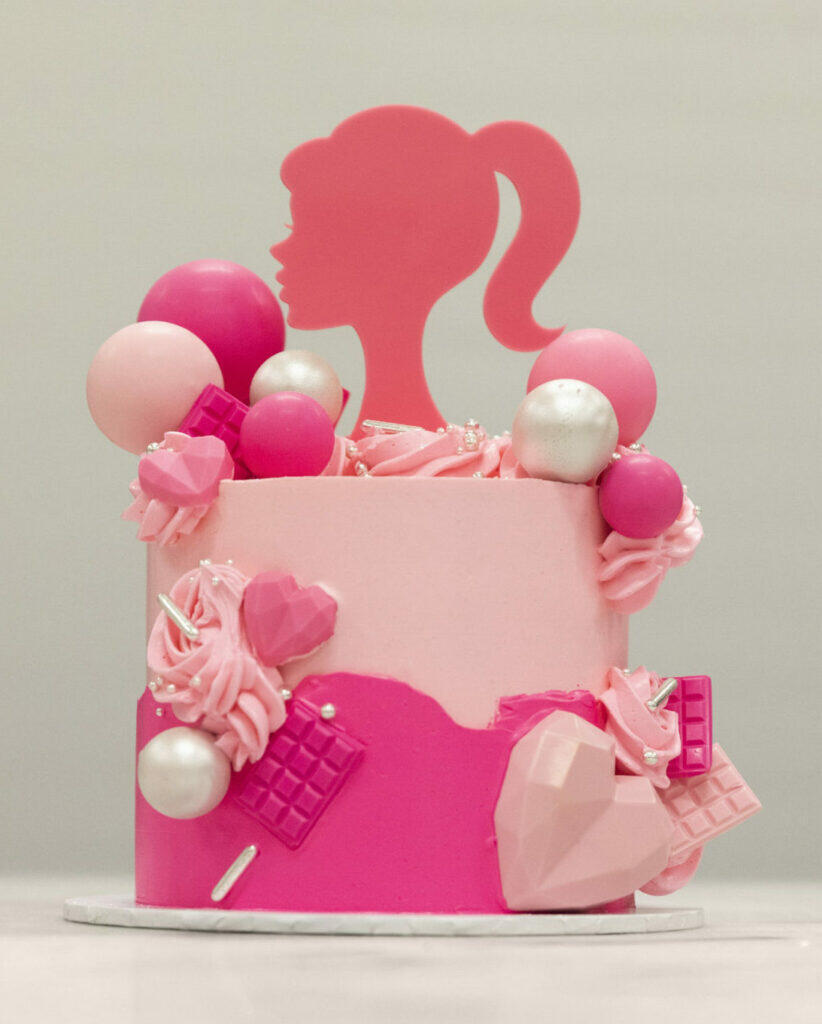 The She's Everything cake is a true embodiment of elegance and decadence. It features layers of luscious white chocolate mud cake generously filled with a delightful combination of strawberry jam and velvety buttercream. The perfect balance of flavours creates a heavenly taste experience that will leave you craving for more.
Adorned in a stunning palette of light pink and hot pink buttercream, this cake truly captures the essence of Barbie. Every detail is meticulously handcrafted to perfection. Finishing the cake are delicate chocolate hearts, lips, and charming Barbie accessories that add a touch of whimsy and playfulness.
As if that weren't enough, the She's Everything cake is crowned with a mesmerizing display of pink and silver chocolate balloons, creating an enchanting visual spectacle. The centrepiece of this enchanting creation is a laser-cut Barbie logo.
At Brunetti Classico, we understand the importance of personalized celebrations, and that's why the She's Everything cake is made to order. Each cake is skilfully handcrafted to meet your specific requirements, ensuring that your celebration is truly unique and unforgettable.
Indulge in the magic of the She's Everything celebration cake, and let Brunetti Classico be a part of your joyous celebration. Whether it's a Barbie-themed party, a film premiere gathering, or simply an occasion to embrace the beauty of life, this cake is a perfect choice to elevate your festivities to new heights of sweetness and style.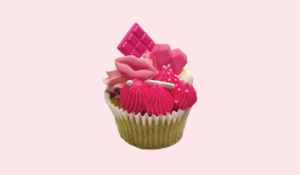 The Too Much Pink cupcake is a miniature indulgence that captures the essence of Barbie. Each cupcake showcases a moist white chocolate mud cake base, filled with sweet strawberry jam, and is complemented by a delicate swirl of buttercream frosting in a pink hue. Topped with a charming edible Barbie accessory, these cupcakes are a delightful way to experience the magic of the movie in a single bite.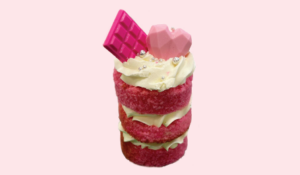 For those seeking a grander experience, the Just Ken mini cake awaits. Designed with sharing in mind, this three-layered masterpiece combines the irresistible flavours of white chocolate mud cake, strawberry jam, and velvety buttercream. With its minimalist yet sophisticated design, the mini cake allows the flavours to take the spotlight while embodying the joy and spirit of the Barbie movie.
Embrace the excitement and enchantment of Greta Gerwig's Barbie film with Brunetti Classico's delightful range of treats. From the lavish "She's Everything" celebration cake to the charming Too Much Pink cupcake and the Just Ken mini cake, there's something for every Barbie enthusiast. Let us elevate your celebrations with these exquisite creations, carefully crafted to transport you to a world of joy, sweetness, and unforgettable memories. Visit Brunetti Classico today and let the magic of Barbie come to life through our delectable treats. Lights, camera, indulge!
Other posts you might like: