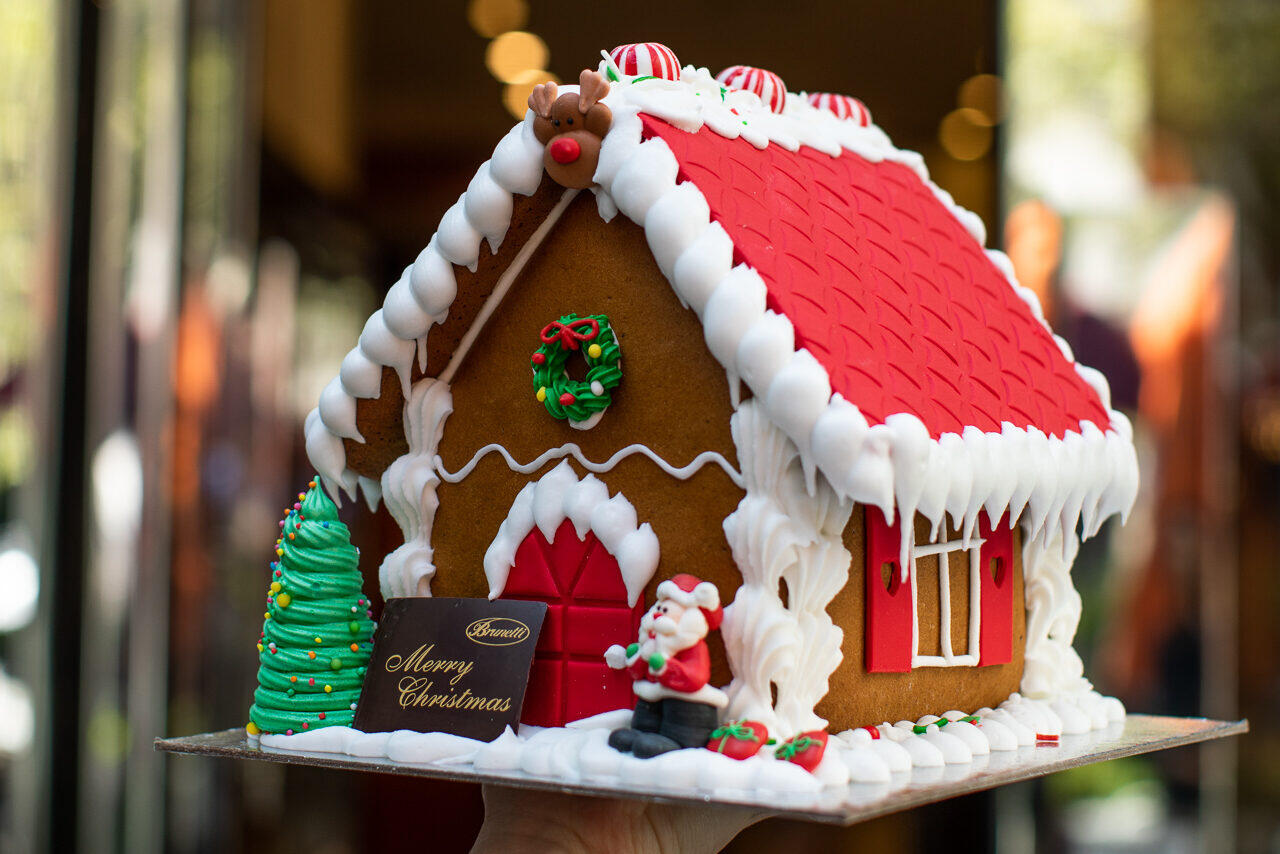 The Perfect Gift this Christmas
Looking for the perfect Christmas gift, or stuck for ideas on what to bring to Christmas lunch? Look no further for the sweetest treat at the table and for the perfect Christmas dessert ideas!
Brunetti Classico located in Melbourne's inner CBD in Carlton, specialises in Authentic Italian Cuisine and Cakes for any type of celebration. This holiday season, we will be delivering the most deliciously festive cakes for all your Christmas celebrations. The range will be readily available up until Christmas to be pre-ordered in store or ordered online via the website.
Whether you're after a dessert to get into the festive spirits or after a fun activity to create unforgettable memories with your loved ones this Christmas doing DIY kits together, we are home to some of Melbourne's most iconic and Authentic Christmas cakes and desserts such as our Pandoro cake, Panettone Con Gelato and traditional Panettone. The extensive range guarantees something for everyone and the perfect Christmas gifts.
Brunetti's Christmas Cake and Product Range includes:
As well as the perfect stocking fillers and small treats such as the  Speckled Chocolate Man,  Star & Tree. Plum Pudding Dark Chocolate and Milk Chocolate, the Milk Chocolate Bauble and Fruit Mince Tarts.
These amazing desserts are made fresh daily in house and or imported directly from Italy (Such as our Panettone!) to be shared and delivered anywhere you need, up to 50km from Brunetti Carlton!
Enjoy our cakes this holiday season over your favourite glass of Italian prosecco or warm cup of hot chocolate and spread the joy with your loved ones, indulging on some of the best tastes Italian sweets have to offer.
Don't wait, shop now whilst stock lasts for your favourite Brunetti Classico cakes or Fruit Mince Tarts to be enjoyed with your morning cup of coffee this Christmas. Search the Brunetti Classico Christmas collections here.