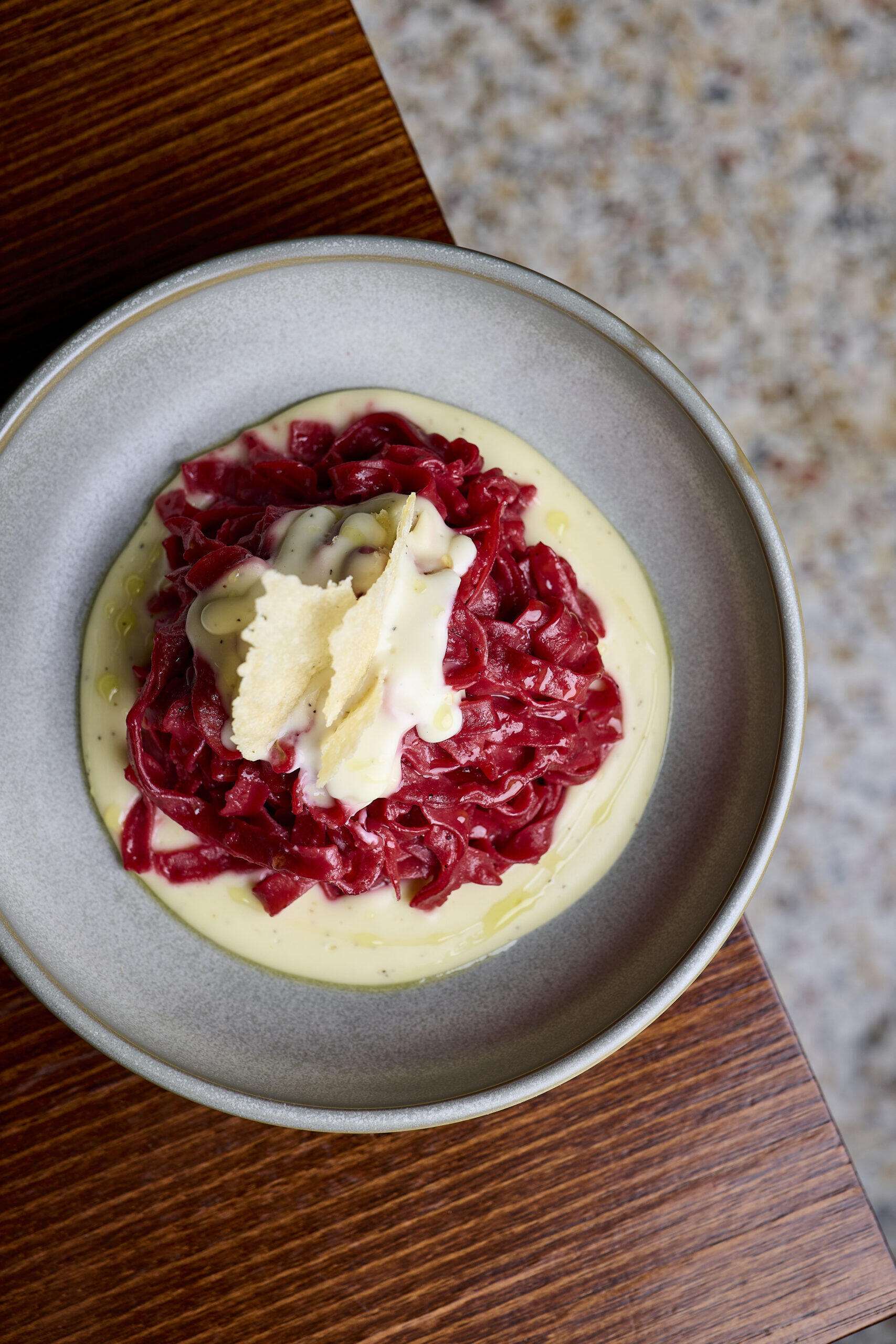 Limited Time, Irresistible Offer
On the 25th of October, pasta enthusiasts in Carlton, Melbourne, are in for a delectable treat as Brunetti Classico, the renowned Italian eatery, commemorates World Pasta Day with not one, but two mouthwatering limited-edition pasta dishes. These culinary creations will be available for just one day during kitchen hours, at an enticing price of $19 each.
Beetroot Fettucini with Parmesan and Pecorino Sauce, Finished with Parmesan Crisp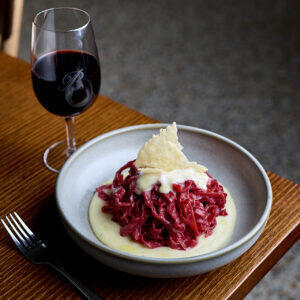 Imagine a plate of vibrant, ruby-red beetroot fettuccine, elegantly twirled and generously coated in a luscious Parmesan and Pecorino cheese sauce. This dish is a true testament to the art of pasta-making at Brunetti Classico. The earthy sweetness of beetroot is perfectly complemented by the rich and creamy cheese sauce, creating a symphony of flavours that will dance on your taste buds. To top it off, a delicate Parmesan crisp adds a delightful crunch, elevating this dish to gourmet perfection.
Morton Bay Bug Linguine with Cherry Tomato, Parsley, Garlic, and White Wine Sauce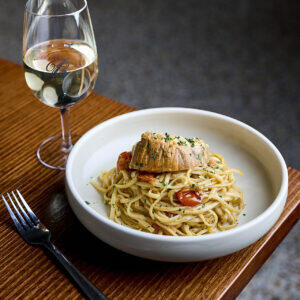 For seafood aficionados, the Morton Bay Bug Linguine is a culinary masterpiece that cannot be missed. Succulent Morton Bay bugs, gently sautéed with ripe cherry tomatoes, aromatic garlic, and fresh parsley, come together in a tantalizing white wine sauce. This dish is a celebration of the ocean's bounty, where the sweetness of the seafood is beautifully balanced by the zesty notes of the tomatoes and the brightness of white wine. Each bite is a harmonious blend of flavours that transports your palate to the Mediterranean coast.
A Feast for the Senses
World Pasta Day is a time to embrace the love for pasta in all its forms, and Brunetti Classico has taken this opportunity to craft two extraordinary pasta dishes that are sure to delight both the eyes and the taste buds. Priced at just $19 each, these limited-edition creations offer an exquisite experience that won't break the bank.
Mark Your Calendar
Remember, these delectable dishes will only be available on the 25th of October during Brunetti Classico's kitchen hours. So, mark your calendar, gather your fellow pasta enthusiasts, and make your way to Brunetti Classico for a pasta celebration like no other.
On this World Pasta Day, let us raise our forks and toast to the culinary artistry of pasta, and to Brunetti Classico for making it an unforgettable experience in Carlton, Melbourne. Buon appetito!