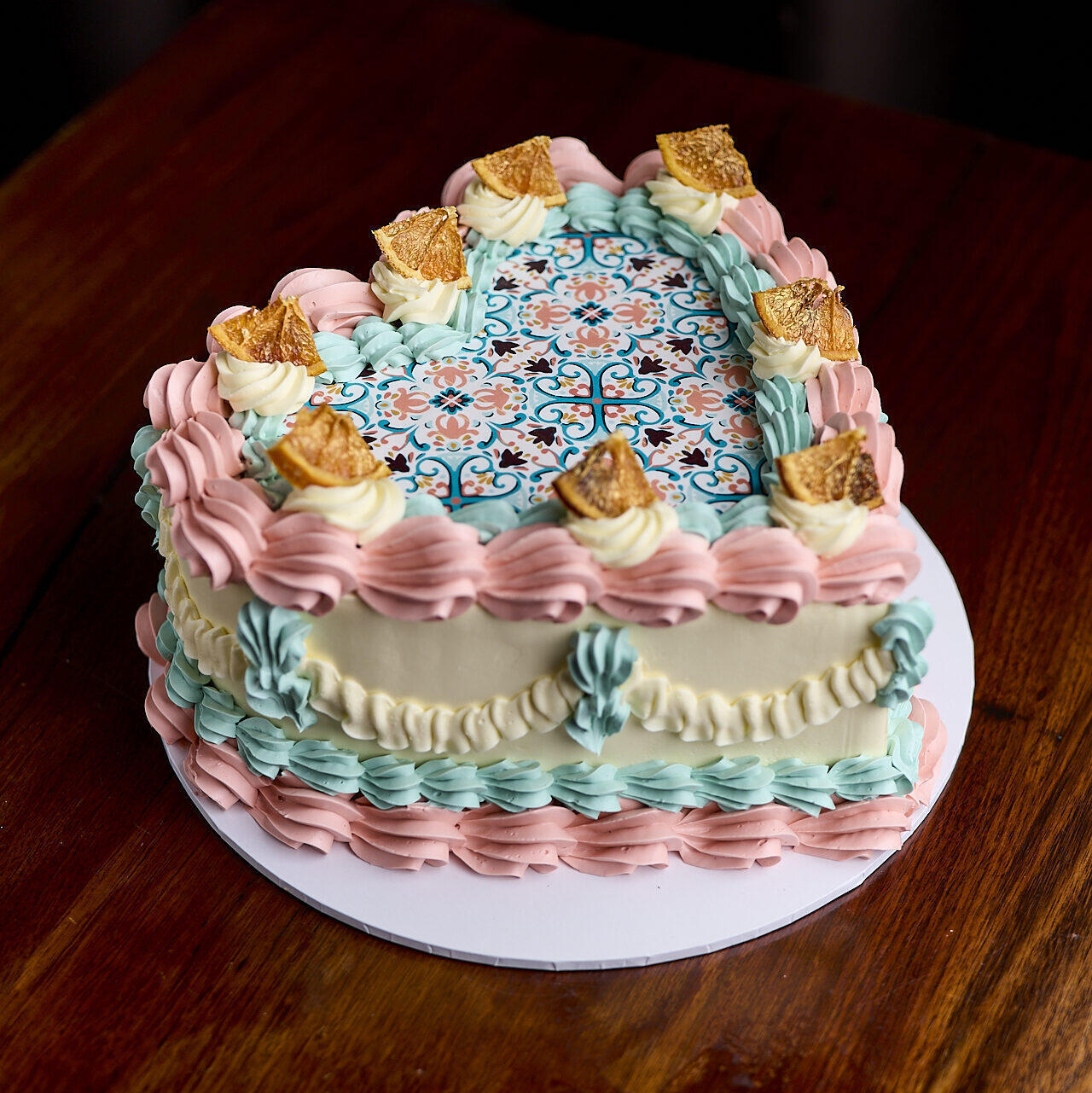 Experience a Milan Fashion Week in Melbourne!
Milan Fashion Week is just around the corner, and what better way to celebrate this annual extravaganza of style and creativity than with a delectable range of custom cakes and cupcakes from Brunetti Classico? Introducing the exquisite Dolce Vita collection, a fusion of Italian flavours and fashion-inspired aesthetics that will tantalize both your taste buds and your visual senses. This collection is a true testament to the marriage of culinary artistry and design innovation.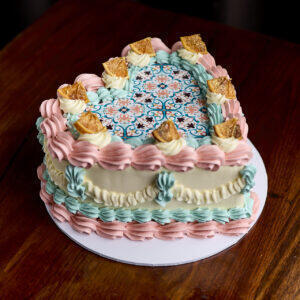 At the heart of the Dolce Vita collection lies the Dolce Vita Heart cake – a vintage-style heart-shaped creation that pays homage to the elegance and charm of Milan Fashion Week. This masterpiece features a delicate blood orange cake with a luscious pistachio center, ensuring a balance of flavours that will delight every palate.
The cake is adorned with Brunetti Classico's Sicilian-inspired tile pattern on its top, transporting you to the sun-soaked streets of Italy. Each bite is a journey through time and taste, with crushed amaretti biscuits adding a delightful crunch that harmonizes perfectly with the velvety texture of the cake.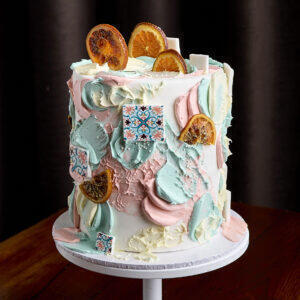 Elegance takes a new form with the Dolce Vita Textured. Its barrel-shaped design is a true embodiment of sophistication. The baby pink and blue textured buttercream exudes a sense of softness and grace, while slices of blood orange provide a burst of tangy freshness.
Crushed amaretti biscuits between the layers create an element of surprise, adding a delightful crunch that harmonizes with the cake's decadence. This cake is a perfect representation of the sweet life, just as its name suggests.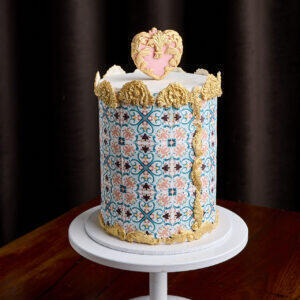 For those who believe in making a statement, the Dolce Vita Tile cake is a towering masterpiece that commands attention. This barrel cake showcases the same Sicilian-inspired tile pattern, meticulously crafted to perfection. The addition of gold accents adds a touch of luxury, reminiscent of the opulence found on the Milanese runways.
With layers of blood orange cake and pistachio filling, this cake is a symphony of flavours and textures. The crowning glory is a pink and gold heart displayed atop the cake.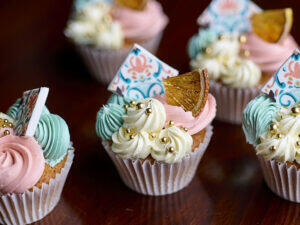 The Dolce Vita collection isn't complete without a touch of runway glamour in the form of the Ciao Bella Cupcake. This petite masterpiece encapsulates the essence of Milan Fashion Week in a single serving. The blood orange cake with a pistachio centre forms the base, while the distinctive tile pattern takes centre stage on the cupcake's decoration.
Blood orange slices, pink and blue buttercream, and a sprinkle of gold create a visual spectacle that mirrors the vibrant and luxurious designs seen on the catwalks. With every bite, you'll experience a harmonious blend of flavours and textures that evoke the excitement of Milan Fashion Week.
Availability and Beyond
The Dolce Vita collection, including the Dolce Vita Heart , Dolce Vita Textured, and Dolce Vita Tile, as well as the Ciao Bella Cupcake, will be available exclusively during Milan Fashion Week 2023.
Simply place your order at Brunetti Classico Carlton & our team of skilled cake decorators will meticulously craft your chosen cake, paying attention to every detail, from the Sicilian-inspired tile pattern to the balanced fusion of blood orange and pistachio flavours. The crushed amaretti biscuits, add a delightful crunch to each layer.
For those who are embarking on journeys during Milan Fashion Week or returning to Melbourne after a European Summer, the Ciao Bella Cupcake will also be available at Brunetti Classico locations within Melbourne Airport T2 and T4. This miniature masterpiece encapsulates the essence of the Dolce Vita collection, bringing a taste of Milan's vibrant fashion scene and culinary artistry to travellers.
Celebrate Milan Fashion Week in a truly exceptional way – by indulging in made-to-order elegance that reflects both your individuality and your appreciation for the finer things in life. The Dolce Vita collection invites you to experience the convergence of taste and style, turning every bite into a celebration of Italian heritage and innovation.
Other posts you might like: