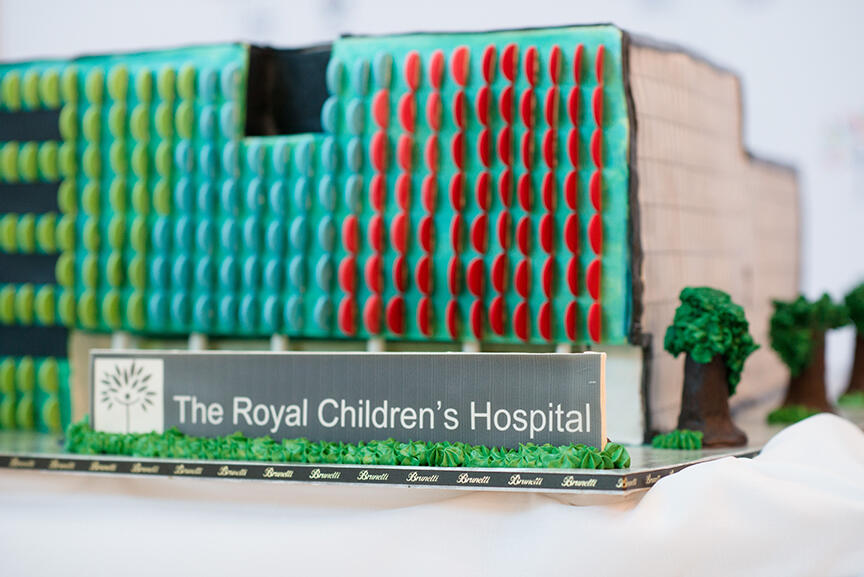 Royal Childrens Hospital 150th Birthday
On Wednesday 5 February 2020 The Royal Children's Hospital celebrated its 150th anniversary.
The talented Chefs at Brunetti Classico Carlton, Maybelline Ong, Mark Poon and the whole Brunetti Classico Afternoon Patisserie Team hand made a giant birthday cake shaped as the façade of the hospital. It was painstakingly created to closely replicate the hospital and at a size of 2m x 1.5m it generously fed 2,000 hospital staff, patients and friends who gathered to celebrate the occasion.
Brunetti Classico has been an active supporter of The Royal Children's Hospital and is proud to support the Hospital and the amazing work that they do every day.
HAPPY 150th BIRTHDAY!