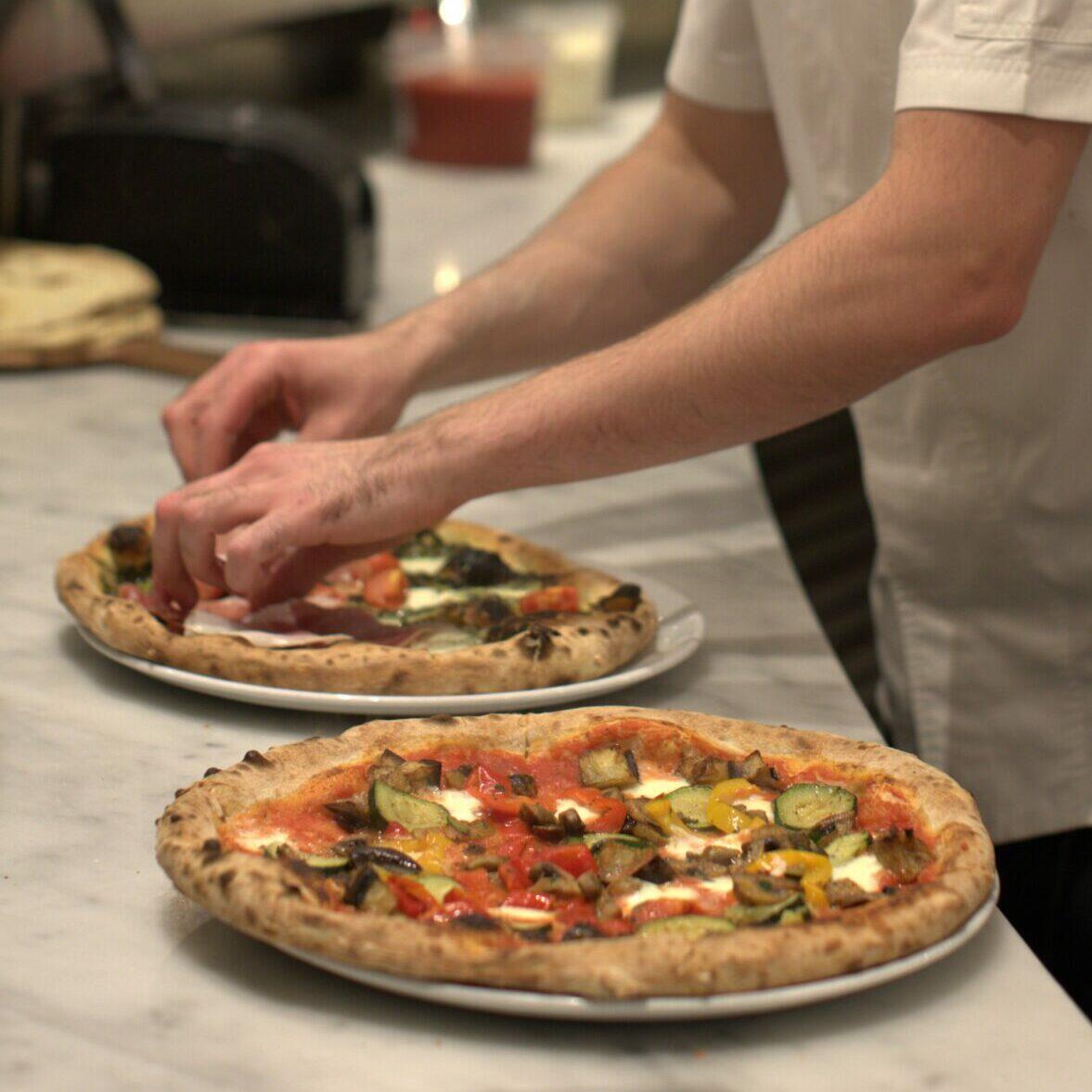 On Tuesday's we eat pizza!
Join us in our Carlton dining room and watch as our Pizzaiolo's (pizza chefs) hand make our woodfired pizzas from scratch – using traditional Italian recipes and methods handed down for generations.
Enjoy one of our delicious pizzas for just $18 every Tuesday! Taste the difference in our quality home-made pizzas – made with the best quality ingredients and traditional methods to make the best pizza in Carlton.
Why not try one of our Capricciosa pizzas – topped with for di latte mozzarella, San Marzano tomato, ham, mushroom, olives & artichokes. Or share a margherita with a friend as an entree.
Our Pizza Specials are available from 11am every Tuesday during kitchen opening hours – excluding public holidays. This offer is not to be used in conjunction with any other offer.
Find out more about our weekly specials here!