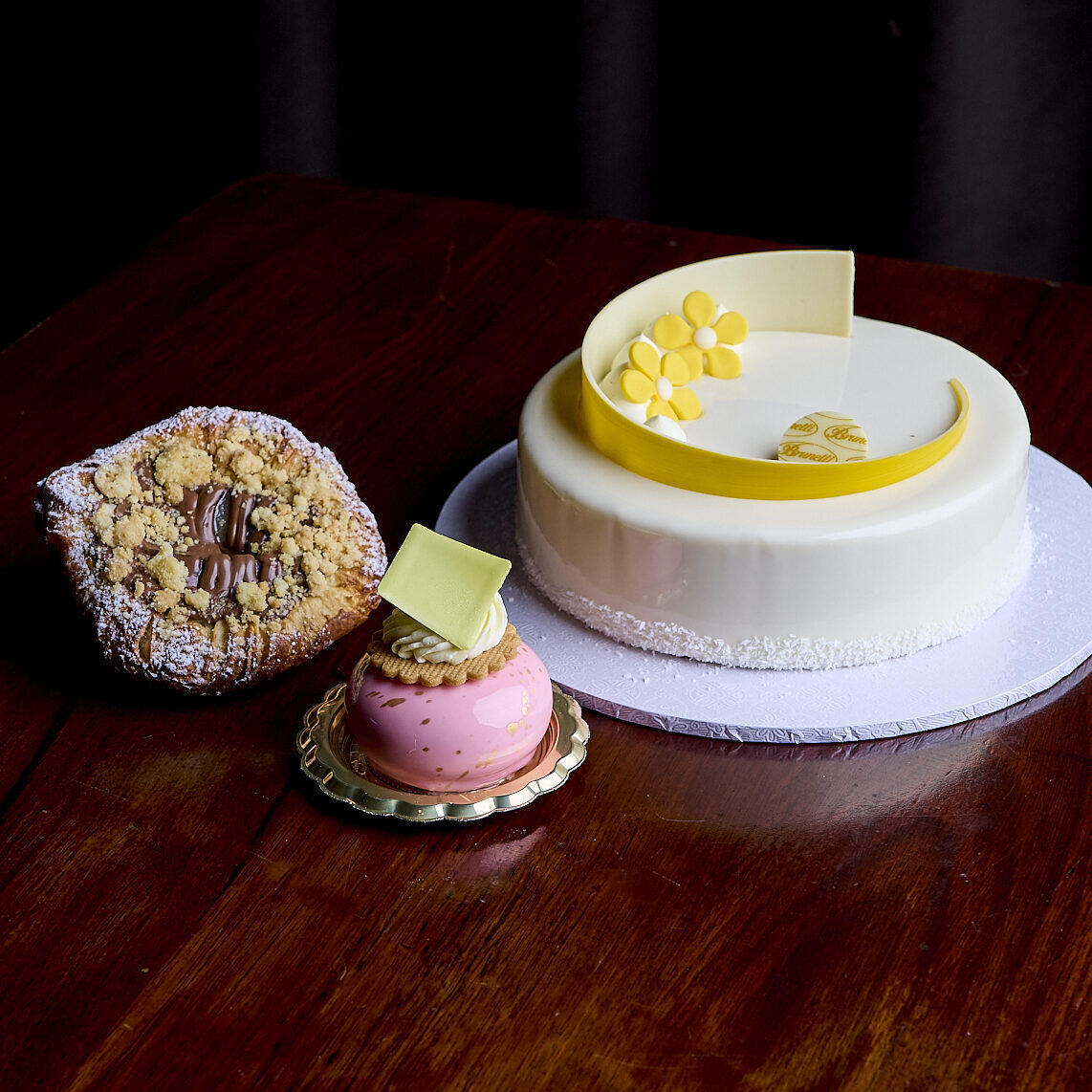 Spring has sprung! Celebrate with fresh flavours from Brunetti Classico
As the air turns warmer and the scent of blossoms fills the breeze, Brunetti Classico is poised to unveil a captivating array of spring dessert specials that promise to cast a spell on your taste buds. From the mesmerizing Tropicana to the delightful Primavera and the comforting Involtino Pear & Nutella, these creations are set to grace the tables at Brunetti Classico Carlton from October 1st to the end of December.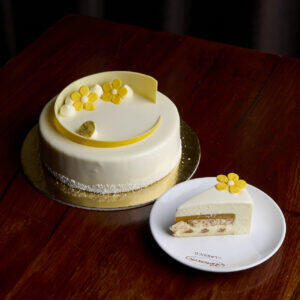 Let's commence our journey into the realm of sweet enchantment with the Tropicana, a dessert that beckons with its allure. Layers of luscious coconut mousse, a vibrant mango and passionfruit insert, and a delicate cuilliere sponge come together harmoniously on a base of exquisite coconut dacquoise. A hypnotic salted caramel swirl dances among the layers, offering a mesmerizing contrast. To complete this enchanting masterpiece, a silky white glaze, intricate white chocolate swirls, and delicate yellow chocolate flowers adorn the creation, turning it into a work of art that captivates both the eyes and the palate.
Primavera: A Symphony of Strawberries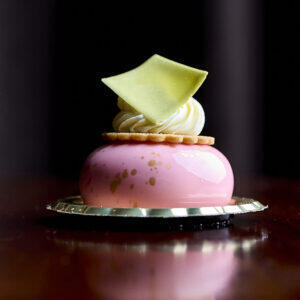 Following the Tropicana, we invite you to delight in the enchanting notes of the Primavera. Picture a strawberry mousse as delicate as a rose petal, concealing a surprise strawberry jelly insert that bursts forth with fruity exuberance. This ethereal creation is nestled atop a cuilliere sponge, where textures interplay in perfect harmony. A zesty lime basil cream adds a refreshing twist that lingers on the taste buds. Completing this sensory journey, a charming shortbread cookie and clouds of vanilla chantilly adorn the dessert, elevating it to a realm of pure delight.
Embracing Comfort: Involtino Pear & Nutella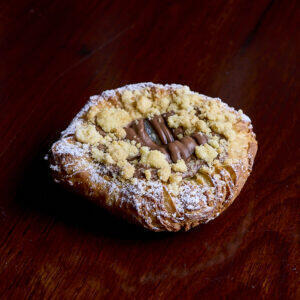 While spring brings thoughts of lightness, comfort is never far behind. The Involtino Pear and Nutella embraces this sentiment fully. Imagine the tender sweetness of ripe pear intertwining with the velvety richness of Nutella. All of this decadence is lovingly wrapped in a flaky, buttery Danish pastry, offering a moment of solace and indulgence. A finishing touch of crumble and a drizzle of Nutella transform this into a comforting embrace for the senses.
A Limited-Time Enchantment
These captivating spring dessert specials will grace the tables of Brunetti Classico Carlton from October 1st until the close of December. Whether you're commemorating a special occasion, enjoying a leisurely coffee with friends, or simply seeking a moment of indulgence, these desserts are designed to create lasting memories.
As you plan your visit to Brunetti Classico, allow the Tropicana to weave its magic, inviting you to savour the blend of tropical flavours and artistry. Experience the enchanting symphony of Primavera and find solace in the familiar embrace of the Involtino Pear and Nutella.
Spring is a season of transformation, and Brunetti Classico's spring dessert specials embody this beautifully. Indulge your senses, savour each bite, and experience the enchantment that only Brunetti Classico can deliver.
Other posts you might like: